For a Finn 40 something plus degrees and sandstorm does not make Christmas Festive. It's the food which brings the seasons of joy to heart in Dubais's hot desert. It's really difficult to get into the mood without minus 25 degrees and snow, real spruce tree and candles. But I did made some small revelation of traditional Finnish Christmas spread, watch the video tour to my kitchen with My Dubai My City.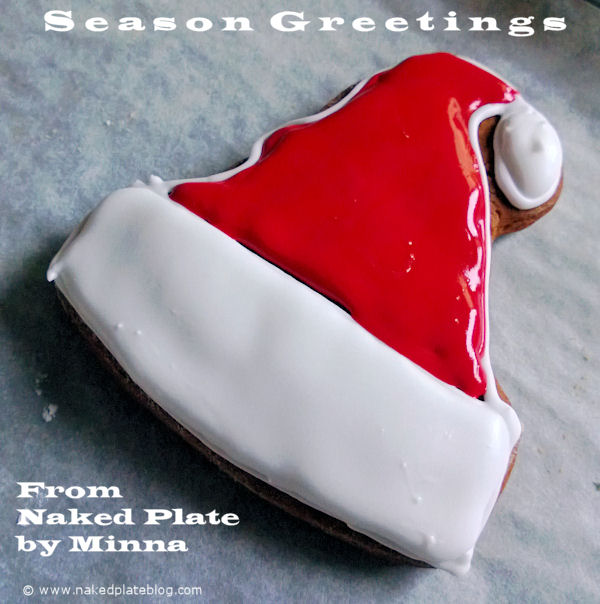 ***
Hyvää Joulua! Tervetuloa keittiööni. Literally Good Christmas welcome to my kitchen.

Watch the video via link here
***
The focal point of the festive table is huge (10 kg) quarter of ham, baked overnight in oven. There is families having a "ham watch" traditions while waiting the meat bake. Traditionally in many families there is must have Karelian meat stew made from beef on the table. Modern latest addition to feast is turkey, but it is not really Finnish food tradition.
Other must haves are Gravlax or cold smoked salmon and herrings with baked potatos, Rosolli-salad, carrot-, potato- and swede-casserole, rye bread, malt bread, homemade mustard, homemade beer to name the few basics.
We start or end the meal with spiced berry drink called Glögi or Glögg with gingerbread cookies and mixed nuts and raisin and Finnish Chocolate from Fazer.
Finns get their Christmas gifts from Joulupukki aka Santa already on Christmas Eve after the dinner, that's when we have Christmas. It's because Santa is from Korvatunturi Finland and needs to deliver your gifts next morning. 🙂
Tis the season of joy!
Read my post on Glögg LINK or Gingerbread cookies LINK
Cookie in my snapshot is decorated by Sarah from A Touch of Frosting and other things
Don't leave this page without visiting the Santa's House in Finland
Copyright secured by Digiprove © 2013-2014