No it's not a new weight loss program, its way of eating. Eating Nordic way is all about being locavore aka using as much as possible locally sourced seasonal ingredients. It's a balanced diet of protein, carbohydrates, and beneficial fats. The traditional Northern Europe diet emphasizes quality homemade and homegrown food, avoiding processed foods. Nordic diet consists of a wide variety of grains, berries, vegetables, fish, poultry, and game (hunting) meats. Since hunting is not option for most, the nearest of organic meat as wild meats is organic farmed poultry and beef. Nordic diet is comparable to celebrated Mediterranean diet in terms of nutrition.
I'm partnering with the good folks at OBE Organic, an organic and halal beef company from the Outback of Australia, that's available right here in the UAE. Have you tried OBE Organic beef yet?
See what delicious iftar meal I made for you using their organic, halal and grass-fed beef. It's Beef Stroganov alias Beef Stroganoff recipe.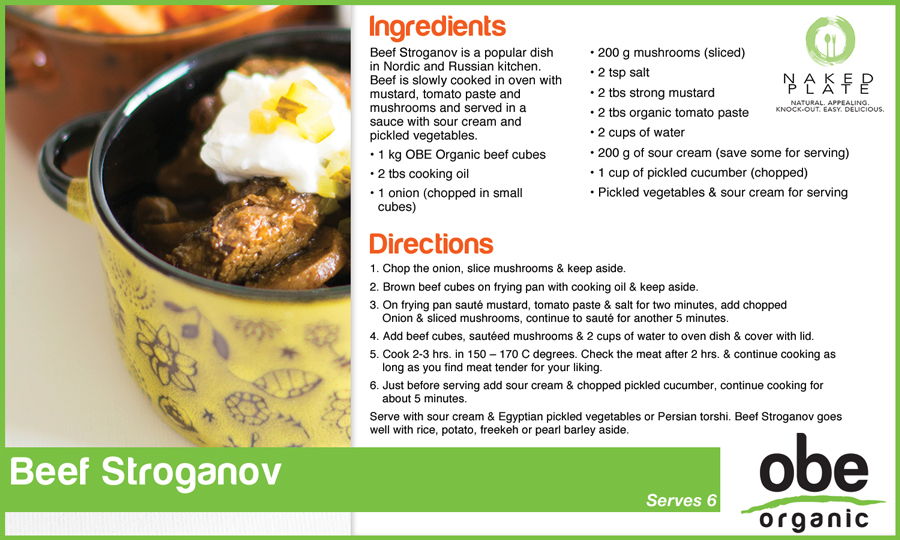 Originally from Russia "Beef à la Stroganov with mustard" was lightly floured beef cubes (not strips) sautéed, sauced with prepared mustard and bouillon, and finished with a small amount of sour cream without onions and mushrooms. Stroganoff is popular in Nordic countries. In Sweden, a common variant is "korv-stroganoff" aka sausage Stroganoff, which uses the local falukorv sausage as a substitute for the beef. In Finland, the dish is called makkara-stroganoff, "makkara" meaning any kind of sausage. Beef Stroganov is also a common dish in Finland. Finnish Stroganov is served with diced brined pickles.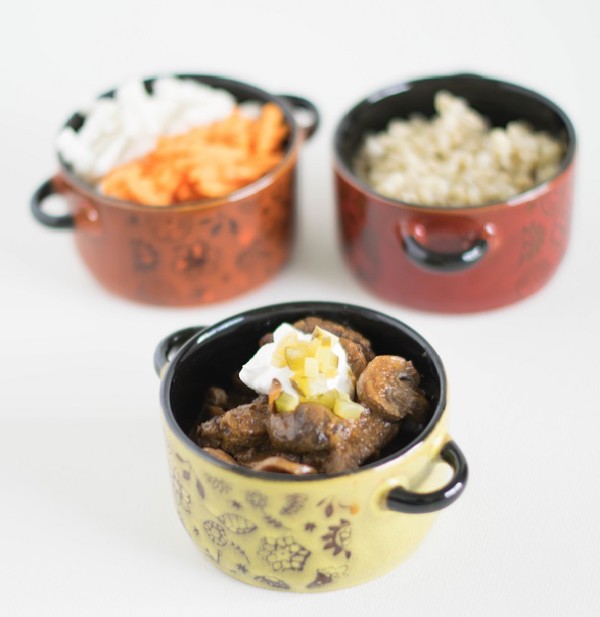 DID YOU KNOW: OBE Organic's beef is certified organic, 100% grass-fed and halal? Find OBE Organic halal beef in the meat section at select Carrefour stores in Dubai and Abu Dhabi. And while you're at it, "like" their page here on Facebook: OBE Organic Halal
Search for hashtag #HealthyRamadan in Twitter and Instagram, give some insta-love and tweets if you like.
Here's how the OBE Organic meat packing looks at Carrefour supermarket meat section.