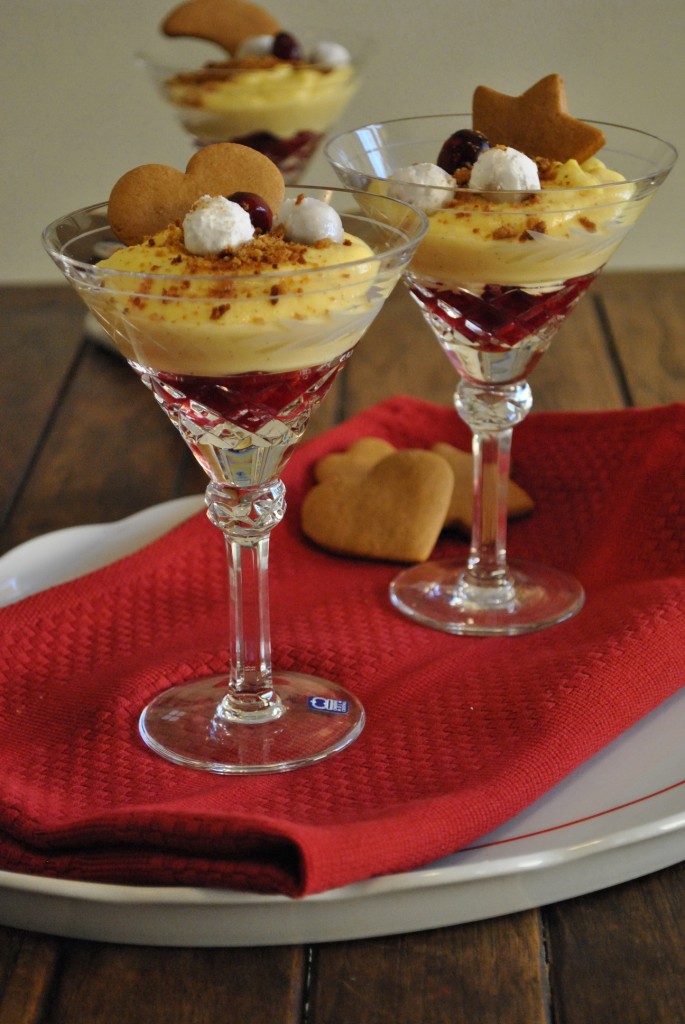 I took the challange of November Monthly Mingle hosted by Sally @ My Custard Pie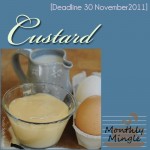 I was thinking this is piece of cake, well it kind of was, it just made me very productive. I have made Finnish gingerbread cookies and cranberry jam and finally I prepared very first time in my life crème anglaise from the scratch. Phew…that was a heart pumping experience, and yes, it curdled, maybe because I forgot to put on Coldplay's Yellow….but I revived it with Sally's instructions. And in case worse would have gone worst, I had my store bought custard powder arm length waiting to rescue me. I did not need it!
All you need is very nice homemade custard aka crème anglaise, cranberry relish or cranberry jam and some creative decoration, anything edible, what you have at home will go. I chose gingerbread cookies, because it's a must have festive cookie in Finland around Christmas time. Same as cranberries, or lingon berries actually in Finland would be even more easily available at this time of the year and might be slightly more affordable.
Here in Dubai it's cranberry time.
Custard Recipe from My Custard Pie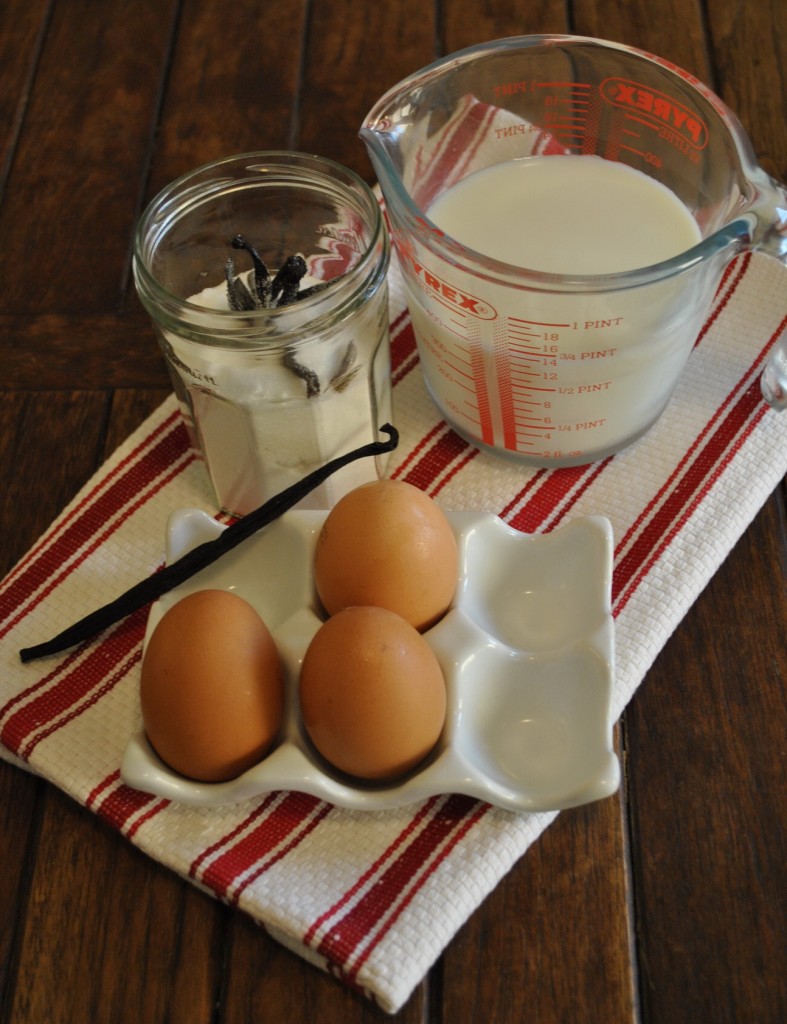 *****
Compilation of Cranberry Custard Dessert
Take the best dessert serving bowl you have, layer cranberry relish or jam and custard, finish with sprinkle of cookie crumbs and decorate with sugarcoated cranberries and gingerbread cookies. Voilà, Aux Canneberges avec Crème anglaise!

*****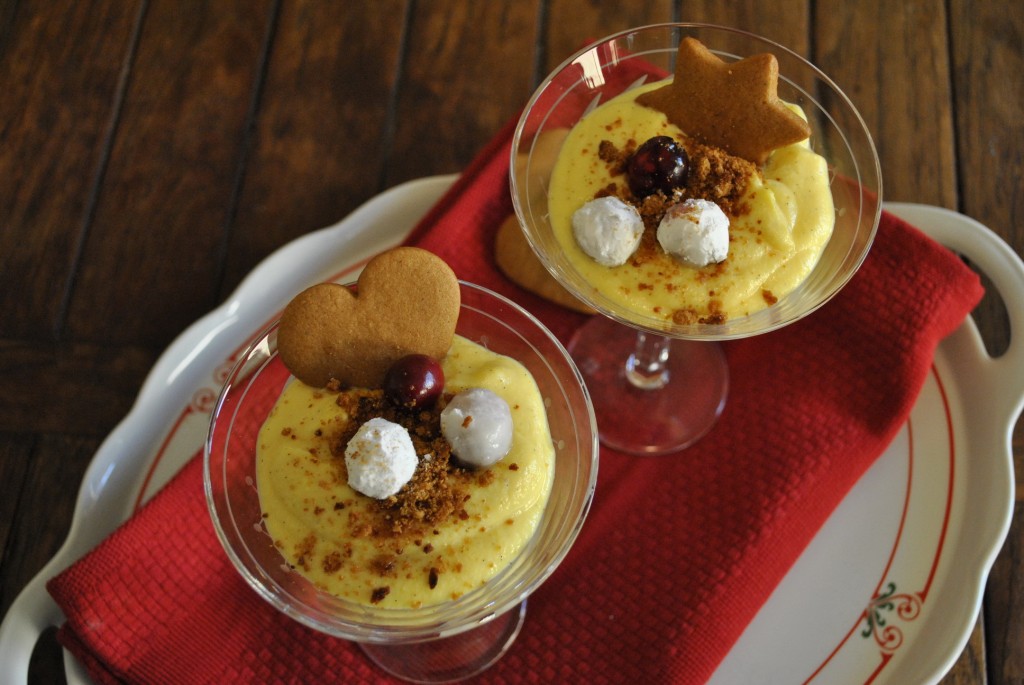 I have linked you to my previous posts and recipes of Finnish Gingerbread Cookies, Easy Beasy Cranberry Jam and really refreshing, crisp Fresh Cranberry Relish. I really recommend this humble relish to side of your juicy turkey plate.
Happy Holidays!