A perfect start for the day, lovely oven baked eggs on a rucola bed with thick yoghurt and sprinkled with chili-sage butter. Is there anything better loaded with proteins than this Turkish breakfast? Naah….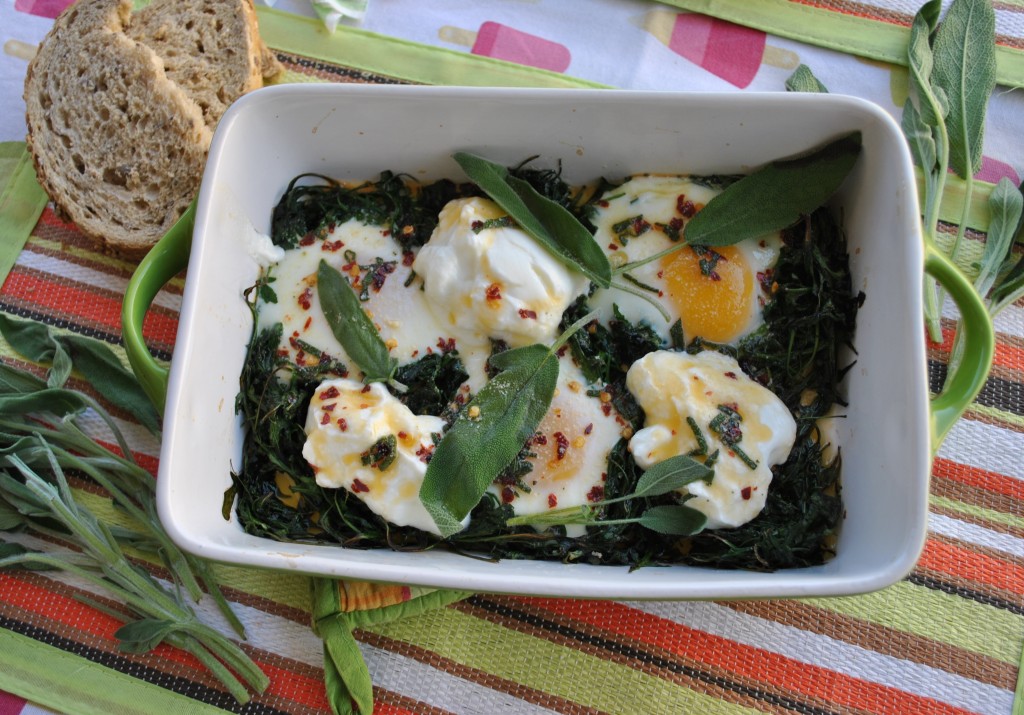 When I first saw this recipe in one of the Finnish women magazines, it was love at first sight. The full page photo of delish looking eggs and yoghurt can't go wrong. Clip Clip.. it went to my recipe folder.
In Finland I would make it only at summer when we have fresh rucola available, all imported veggies are rather expensive. Here in Dubai you can crow rucola (Gharghir جرجير) year around, even in balcony, well if you are green finger. In case you are not, supermarkets and fresh food markets offer it year around and it is not expensive, 10 dirhams per box (2 EUR). Here's a photo of my rucola garden, as you see, not ready yet to harvest, so I took mine from market around the corner.
Here's how to make it:
Turkish Baked Eggs with Rucola, Yoghurt and Chili-Sage Butter
300 g rucola
2 teaspoon olive oil
4 eggs
150 g Turkish yoghurt or Labneh
1 garlic clove
50 g butter (salted)
½ teaspoon chili flakes
6 sage leaves
Salt
1. Heat the oven to 150°C
2. Rinse rucola leaves and heat the oil in frying pan add rucola and cook over medium heat for 5 minutes or until most of the liquid has evaporated.
3. Spread the slightly cooked rucola on oven proof dish. Make 4 hollows in the rucola and crack in each an egg.
4. Bake in the oven for 10 to 15 minutes until the egg whites set.
5. While eggs are in oven combine the yoghurt with the garlic and salt to taste and leave at room temperature.
6. Melt the butter in a small pan and add the chili flakes, cook until the butter foams and color changes to golden brown, add finely chopped sage, and move out from stove.
7. Take the eggs out from oven and spoon over dollops of yoghurt and chili-sage butter. Serve straight when hot with the bread.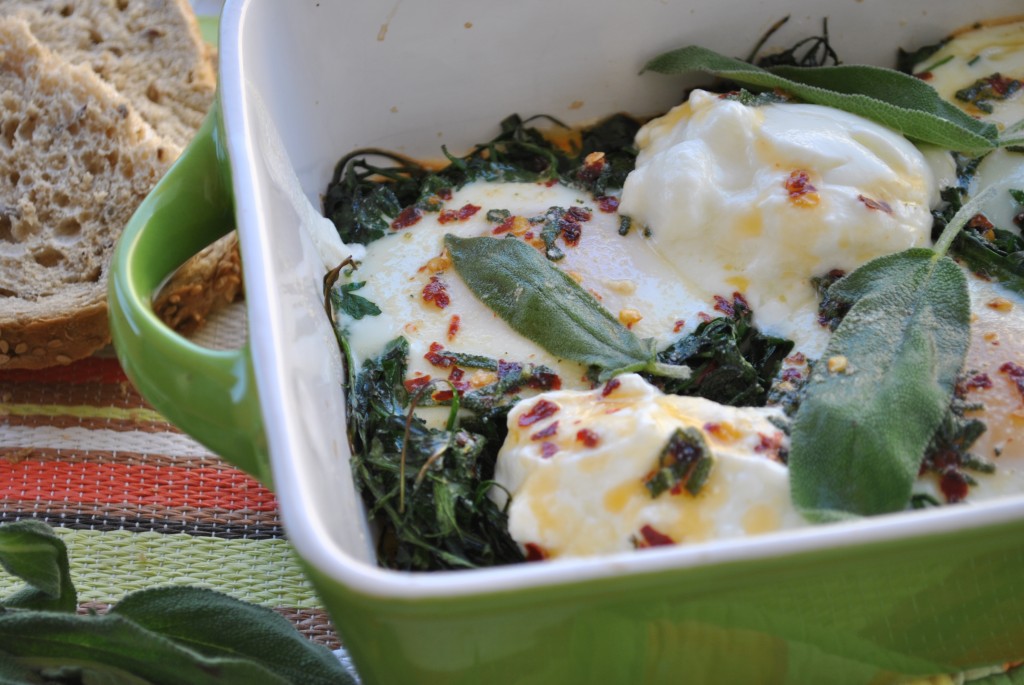 There's no cooking if I did not twisted the recipe somehow. I did not have thick Turkish yoghurt; instead I used normal low fat yoghurt which I filtered with cheese cloth on metallic colander. Works well also thru paper kitchen towels or paper coffee filter. It takes some time, but consistency is very nice.
To get mild garlic flavor smash the clove, let soak in yoghurt and just before serving collect the smashed clove off. Gives hint of garlic taste without ruining the day of your colleagues or neighbors in the lift when you breathe your Good Morning wishes. I did not use garlic at all and taste did not suffer.
Try to bake eggs in individual oven dishes, ramekins, no fuss on serving.
It hit only when I wrote this blog post that I should have used my favorite Turkish Labneh from Pinar. Why didn't I get it earlier, no worries, now I have to make it for next Friday brunch again.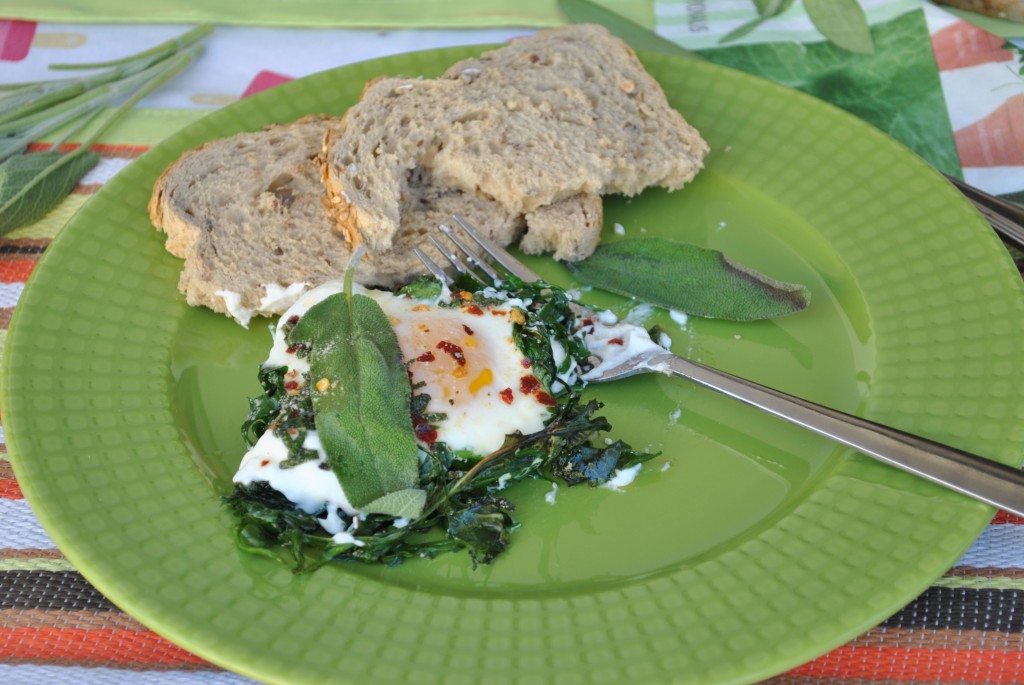 Submitted to Breakfasts of the World Challange by Very Good Recipes.
Sahtain! Afiyet olsun!