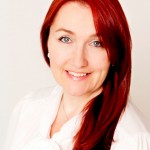 Hello, Marhaba, Moi!
You are warmly welcome.
My name is Minna Herranen, I am from Finland, currently based on Dubai. A half of my heart belongs to Egypt, I fell in love to Egypt and Egyptian(s) years ago when I visited there first time. Egyptian cooking inspired me to try new recipes from North Africa, Middle East and Asia. We love fusion kitchen in Finland and somehow I manage to find connection to my dear country from almost any cooking or food.
I am not that perfect housewife and cannot brag with my cooking skills either. I thank my mom who taught me all basics on cooking and baking. She passed me all the traditional Finnish recipes.  I love to read cookbooks, food magazines and watch cooking programs on tv, actually more than I like to cook. I started to write this blog by accident, as assignment for internet marketing study course. You find here mainly very easy recipes, which does not take long time to prepare. I can't help of speaking about my motherland Finland, it just somehow comes up to my writing when I find new recipe or have my micro food memories to share. I have to share Finnish food recipes, our kitchen is very plain, lean and simple, how else you know what we eat. At least I have not seen any Finnish Cookbooks in big bookstores, except in Finland :-).
I hardly ever plan daily menus in advance, I get inspired at market when I see fresh seasons vegetables or fruits.  Oh and the food photography, I soon noticed that there is no way I can share my food experiences without photos. I am visual person, no matter what is the recipe, but it needs to have a photo attached, or I will not bother myself to read it. Another criteria, what recipe gets to my "to cook"-list,  is that it does not have too much text or preparation phases.  Simplicity is the most important in cooking, don't you think?
I am wannabe  photographer,  but results are more of snap-shot takers.  All the photos in my blog are taken by me 😉 either with my smartphone or Nikon D5300, good for start up food photos taker. I am my worst critic,  nevertheless I hope by the time I am getting there. You may ask my permission to use my photos 🙂 …as if, right?.
I like to hear from you,  please leave a comment here below or send an e-mail to minna.k.herranen(at)gmail.com.
Thank you, shoukran, kiitos for visiting my blog, come again.
Minna
Copyright secured by Digiprove © 2014