Seductive specialties, light and airy temptations, delicately smooth chocolate indulgences, confectioner's craft with tradition. Sprüngli is loaded with superlatives. I got their classic truffle cake recipe and boy it did not dissappoint.  I want to think  my homemade truffle cake belongs to that 1st class.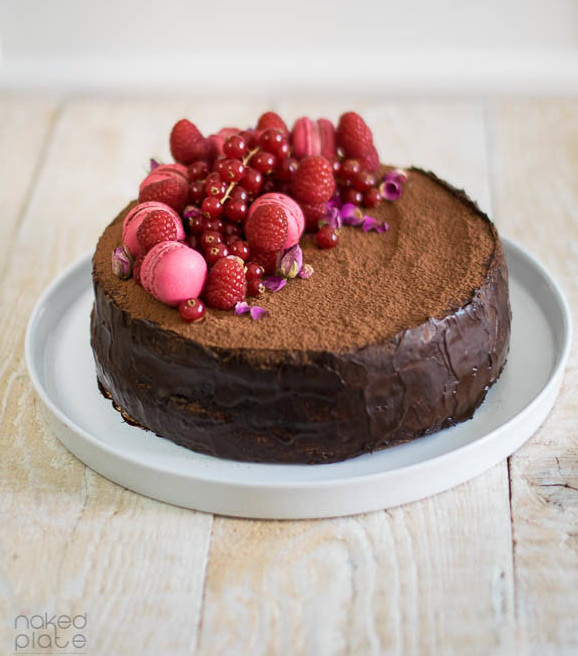 We are spoiled in Dubai, having here the only Sprüngli Swiss Chocolate Confiserie store and café outside Switzerland. I am double spoiled having first ever chocolate boutique just around the corner in Jumeirah 1 in Village Mall and getting invited to taste their handmade truffles, pralines and Swiss macaroons called Luxemburgerli. One of the signature cakes of Café Sprüngli is definitely the pyramid shape classic truffle cake.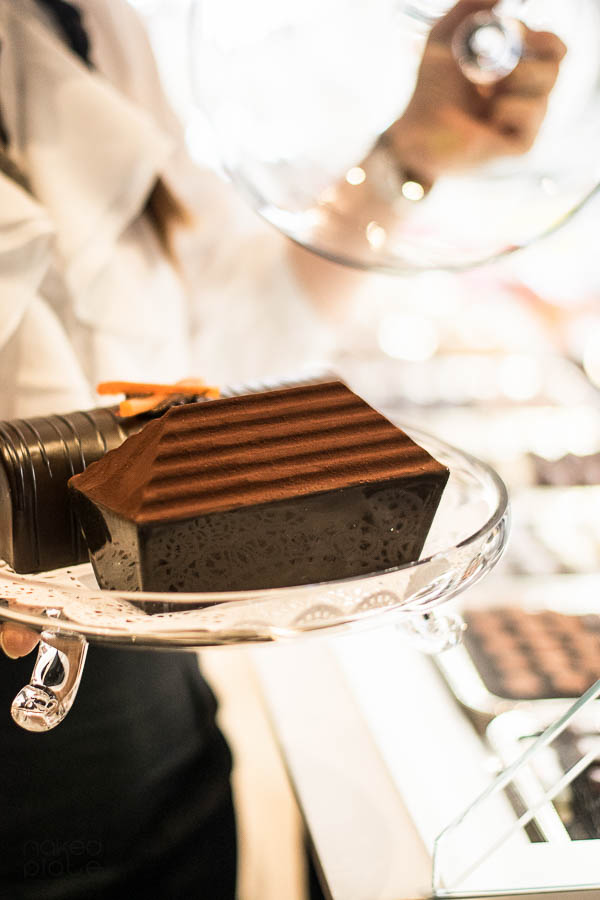 Kind people from Confiserie Sprüngli agreed to share their secret classic truffle cake recipe, now also you can try to make it at home. I swear it is easy to make. Or just visit their store to get the real thing.
I love baking simple cakes loaded with high quality ingredients like Sprüngli Truffle cake. The recipe calls for Sprüngli Grand Cru Chocolate, Criollo de Maracaibo, Venezuela, 65% cocoa. Sounds like vintage wine, doesn't it. I replaced "grand cru" with Lindth dark 70% and 80% cocoa chocolate, which is available from most of the supermarkets in UAE. It worked very well, lovely intense and smooth dark chocolate taste, cake is not too sweet. It's the real honest chocolate cake. A treat!
I am one of those bakers who needs occasion to bake, any tiny reason to bake a treat goes. This time it was a big reason, I had my son visiting from Finland and since he is a chocolate lover, it was more than pleasure to treat him on his birthday with homemade Sprüngli style truffle cake. My version of the choco cake is little bit wonky and totally imperfect, but surely it's tasty as the original authentic Sprüngli truffle cake. We love the raspberry and chocolate flavors combo and I got the idea to decorate with beautiful fresh red berries and rose pedals. The ultimate highlight of the cake décor was the chubby sisters of French macaroons, Swiss Luxemburgerli's. They taste divine and are really light. My favorite Luxemburgerli is raspberry. It's lovely to have decorations which you can actually eat and honestly enjoy. We were in heaven.
Sprüngli Truffle Cake Recipe (printable original recipe)
For the sponge base:
• 12 egg yolks
• 280g sugar
• 7 egg whites
• 65g white flour
• 80g hazel nuts, finely ground
• 40g cocoa powder
• 60g butter
Preparation:
Blend the egg yolks and 80g sugar until fluffy. Beat the egg whites with the
remaining 200g sugar until stiff. Sieve flour and cocoa powder together and
then mix with the ground hazelnuts. Melt butter in the microwave or on the
stove and warm to approx. 60° C. Stir the beaten egg whites slowly into the
fluffy egg yolks. Carefully fold the flour mixture into the egg mixture, then
slowly stir the melted butter in with this. Bake at 170° C for about 40 minutes.
For the filling:
• 180g Sprüngli Grand Cru Chocolate, Criollo de Maracaibo, Venezuela, 65%
cocoa
• 180g cream
Finely chop the chocolate. Bring the cream briefly to the boil and pour over the
chocolate. Blend thoroughly, but don't beat into a froth. Cover the finished
chocolate filling immediately with cling wrap so that the surface doesn't dry
out. Leave to stand overnight at room temperature.
Finishing the cake:
• 25g cocoa powder
• 80g Sprüngli Grand Cru Chocolate, Criollo de Maracaibo, Venezuela, 65%
cocoa
Using a serrated knife, cut horizontally through the sponge base twice to make 3 layers. Spread the bottom layer with approx. 40g chocolate filling.
Position the middle layer precisely on top, press down and spread with another 40g filling; repeat for the top layer. Then cover the filled sponge base
with a smooth coating of chocolate filling and place in the fridge for about an hour.  After decorating, place the Truffle Cake in the fridge for another hour or so. Dust the Truffle Cake with cocoa powder.
Finely chop the chocolate, melt it gently using the waterbath method, and stir well (the temperature of the chocolate should be about 32° C). Finally, using a smooth knife or spatula spread the sides of the Truffle Cake with the melted chocolate and leave in a cool place. If you make the cake with round cake tin and leave the round shape pile your favorite fresh berries on top for simple decoration and add couple of luxemburgerlis to give some extra luxe touch and flavor.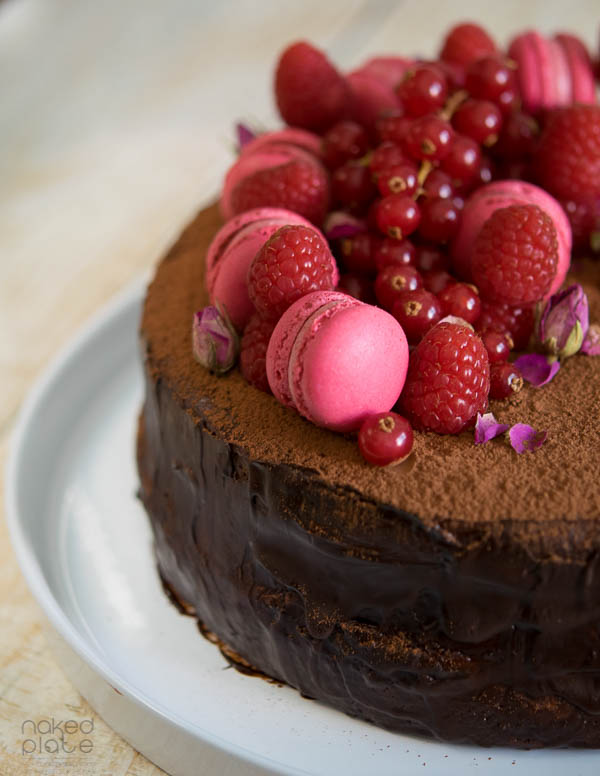 The finest Swiss confectionery since 1836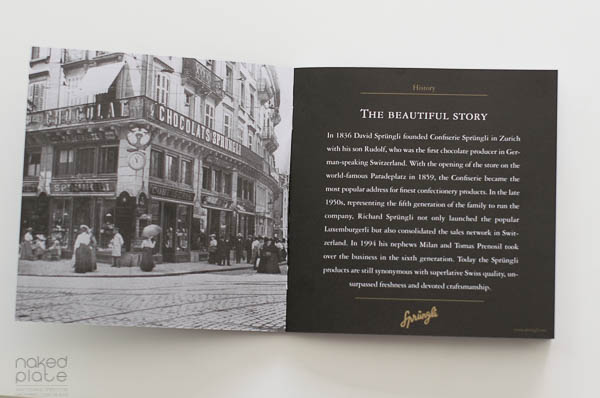 Visit at Sprüngli Middle East
Copyright secured by Digiprove © 2015