The amazing smell of cinnamon and spices is surrounding my house inside out. It's time to warm up with nice cup of glögg, a traditional Finnish winter drink called glögi in Finnish.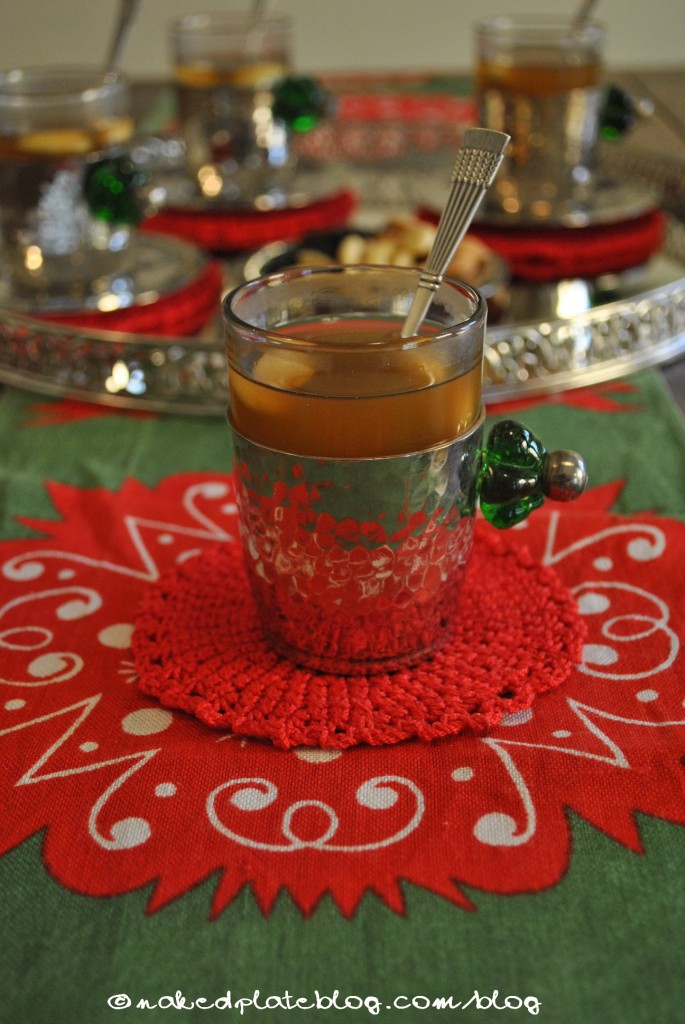 When weather starts to get cooler, on November in Finland, this spicy drink is just so lovely warmer. The most popular glögg is traditionally made by heating up blackcurrant juice with spices like cinnamon, cloves, allspice, nutmeg, mace, cardamom, orange peel, ginger.
I am making it to get the wonderful smell of festive spices into my house. I miss the snow and coldness of Finnish winter, this drink brings me back to my homeland whenever where ever I smell or drink it.
Glögg is available everywhere in Finland from November to January. You can get the readymade mixture and tune it for your liking with some almonds and raisins, which you have to spoon after or during drinking of it.
Modern winter drink glögg has its roots in the ancient Swedish mulled wine punch called glödgat vin, which literally means "glow wine".  My version is non-alcoholic, but in mainstream Finnish families, part of the juice is replaced with red wine, and a dash of stronger spirit, like vodka, punsch, brandy, calvados or gin may be added to it. I have made white glögg from apple juice. Nowadays this white version has become popular, made with white wine or cider, or fruit juices like apple, pear or white grape juice.
On Christmas dinner, glögg can be served first as a welcome drink or last with the dessert, or instead of coffee and tea.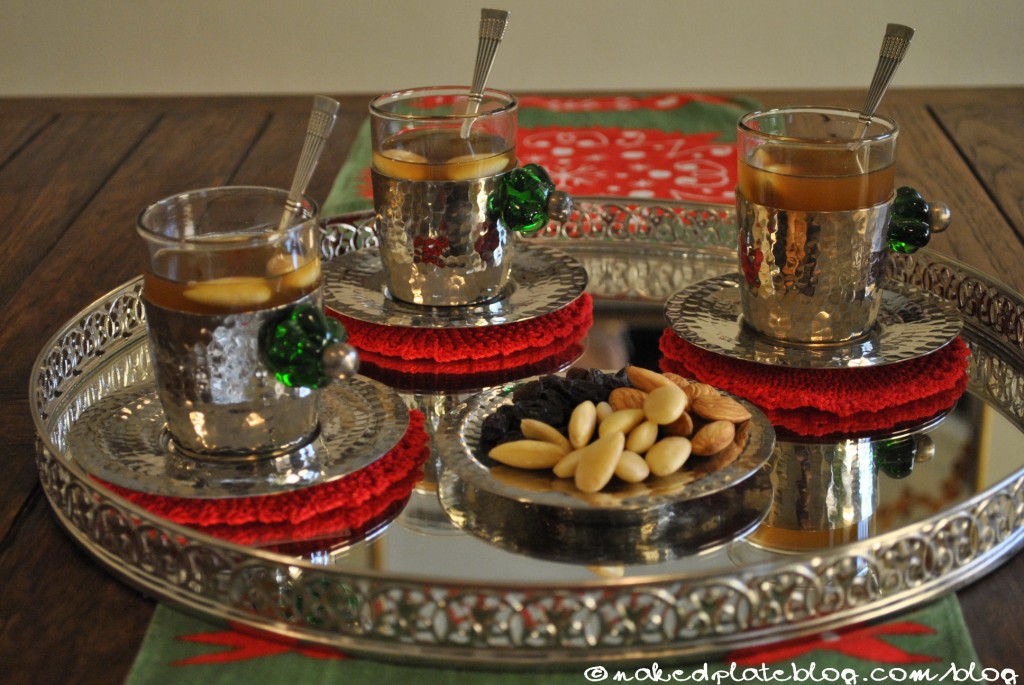 White glögg recipe
1 liter apple juice (I used cloudy apple juice, any kind of goes)
1-2 teaspoons cloves (whole)
1-2 teaspoons cardamom seeds roughly grounded
2 sticks of cinnamon
Pinch of ginger powder
Sugar (optional)
Cook half of the juice with spices about ½ hour with low heat. Strain and add rest of the juice and heat until hot again. Add sugar for your liking.
Glögg is served from tea glasses or mugs, mixed with a few blanched almonds and raisins.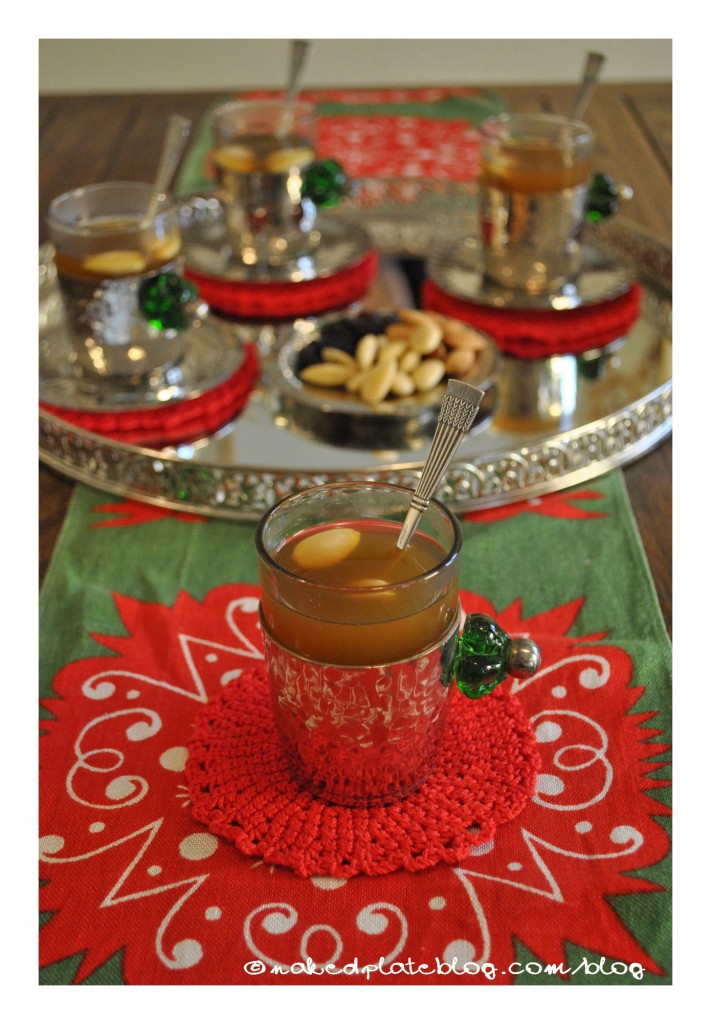 Season Greetings!
***