In Dubai we are surrounded with superlatives or super everything, Super Food Salad is just that, it makes super impact to health. The trendy healthy eating encourages us to make better choices and that's not bad at all. Most super foods happen to be low in calories and are naturally gluten free, they are very easy to add into many diets. Recipe included below. I have re-created the salad and replaced broad beans with snap peas, I did not find miso paste from my supermarket, but found Japanese miso dressing and used that instead, worked perfectly.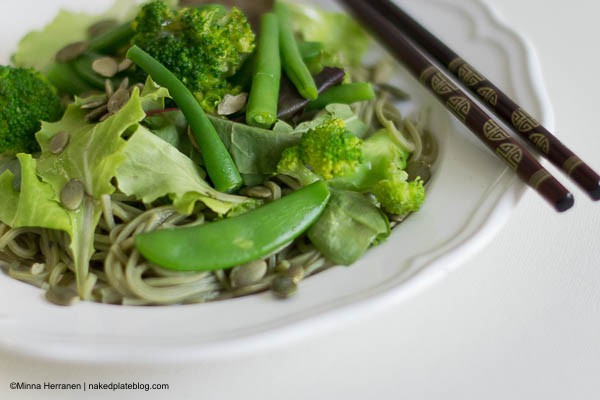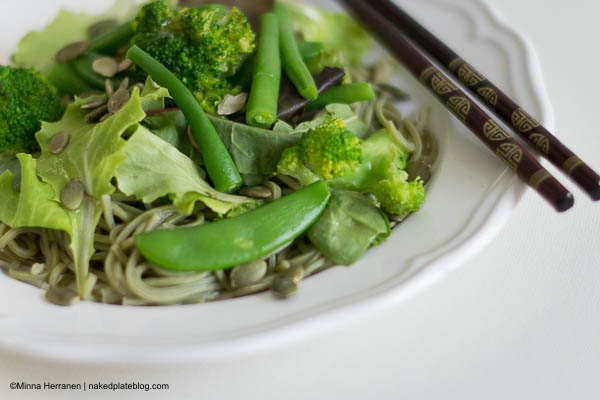 'What's cooking at The Beach' was the theme for bunch of food lovers invited for the food tour at The Beach in Dubai Marina opposite of Jumeirah Beach Residence towers just on the shore. Honestly I haven't visited Dubai Marina neighborhood because of terrible traffic jams or lack of parking space at Marina. It was really surprise for me that there is underground parking at the basement of The Beach. Well okey, there is also a metro and a tram nowadays to avoid traffic. I will be going again just because it's so easy to park and you have over 40 restaurants to choose on beautiful contemporary stylish beach side go-to destination. It seems I am liking many of the Meraas project in Dubai, think Boxpark and Citywalk at Jumeirah.
We started at Big Chefs for scrumptious breakfast, they bake and prepare everything in house, we had chance to bake with their chef. Next stop at DriDri gelato parlor for wonderful Italian churned ice creams and gelatos and Fratelli La Bufala, mamma mia what juicy Neapolitan pizzas, I mastered one of my own. Multo bene! The Counter, custom made burgers, where you can ask them to make your burger from hundreds of ingredients, just like you want it. Stylish Joe's Café, elegant but relaxed café for fresh-pressed juices and formal dining. Keep reading or scroll down, watch few photos I snapped with my iPhone at The Beach.
Oh yes, back to The Super Food Salad. I got Joe's Café's chef Melad Kattouf's guidance and recipe of soba noodle salad with plenty of green super foods. Chef Melad has worked his way up from managing the kitchens of Michelin star restaurants to developing and planning food concepts. "There is nothing better than having a home cocked healthy meal, that looks great and taste excellent" is one of Melad's beliefs… and mine too.
Superfoods are multi-taskers, here's reasons why we love Super Food Salad:
Beans are a good plant-based source of iron (up to 13 mg per 3/4 cup), a mineral that transports oxygen from lungs to the cells in your body
Sprouted foods are high in B vitamins, high in minerals like potassium, iron and calcium and the protein
Broccoli has a high source of vitamins A, C, K and B-6 and folate. To preserve as many nutrients as possible and avoid turning it too bitter steam broccoli for three to five minutes. Broccoli can enhance detoxification and is believed to reduce inflammation
Pumpkin seeds, are one of the best sources of plant-based omega-3s
Fermented foods are good for digestion. Enzyme rich miso is the elegant Japanese term for fermented soybean paste. It's rich of antioxidants that protect against free radicals
Joe's Café's Super Food Salad recipe
Ingredients
Broccoli
French beans
Soba noodles cooked al dente
Broad beans
Bean sprouts
Pumpkin seeds slightly roasted
Mixed green leaves
Miso dressing:
1-2 table spoons miso paste or ready miso salad dressing
Lemon juice
Water
Extra Virgin Olive oil
1. Steam the broccoli and French beans 3-5 minutes and cool in ice cold water to stop cooking and keep color nice and green.
2. Roast the pumpkin seeds on dry hot pan, watch out they burn easily.
3. Clean the broad beans and remove the skin.
4. Boil the soba noodles according package instructions or until it become al dente.
Put the soba noodles on mountain formation on the plate first. Mix all the ingredients with the miso dressing and put it on the top of the soba noodles. Garnish with roasted pumpkin seeds.
Super good super food salad is ready for serving!
Keep on scrolling here are my snap shots….
Thank you you reached the end …….big smiley emoticon here !!!
Namrata with Chef Melad in some images, Check out Namrata's and Nancy's beautiful blog 'SheSaidSheSaid'
Carla with me and Namrata in foodie selfie, check her amazing blog 'Memoirs of a Taste Bud'