I fully converted to celery eating after I ate mix of fresh coconut and crunchy celery with thick natural yoghurt. Celery has quite strong aroma and taste, and to be brutally honest, I have only seen good use for celery stalks as a decor on Bloody Mary. Okey there is another use where celery is just spot on, it's Waldorf Salad no doubt about it.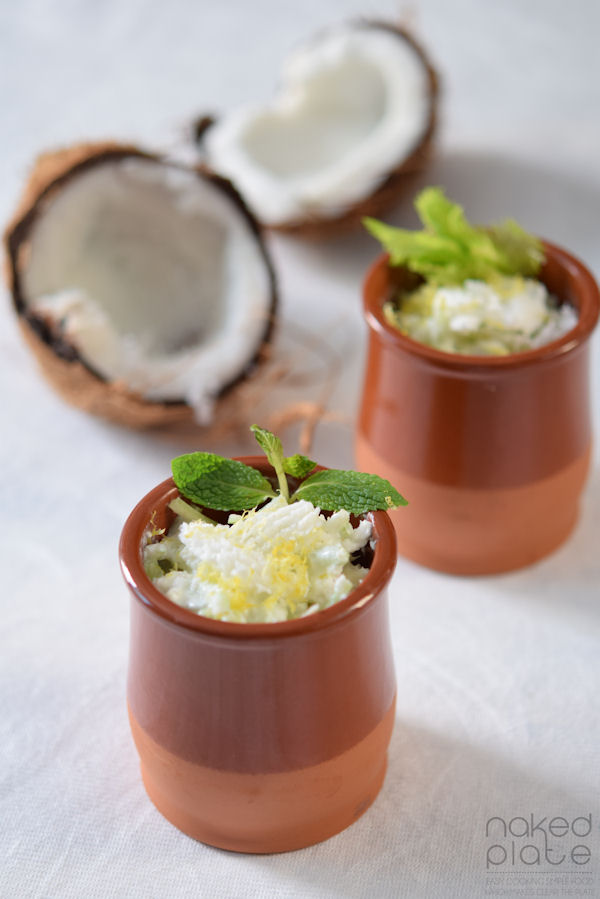 I am not sure if January is particularly season of local organic celery, but I was happy to find from our local organic produce market Emirates grown celery and the price was 37 UAE dirhams per kilo, fair I would say. Another key ingredient is fresh white flesh of coconut. We have Sri Lankan coconuts in normal corner shop less than 2 dirhams per kilo and ready made grated coconut 3.90 per 250g from local veggie company Barakat. Ready grated coconut is handy and fast to use, but shelf life is rather short, rarely available at my local shop. It reads production date 01/01/2014 and exp 02/02/2014, how they even managed to deliver the box to be on sale one day only. I heard Barakat have state of the art production factory at Jebel Ali Free Zone, so it really is fresh near-food.
Make the recipe of 3 ingredients Raw Coconut and Celery Salad, You'll love it. It's absolutely healthy, having celery is good for your digestive tract, it's full of antioxidants and makes good anti-inflammatory support. Coconut is great for increasing nutrient absorption of fat soluble vitamins like Vitamin D, A and E and is improves bone health. Need I say more to convince you?!
Raw Coconut and Celery Salad recipe
Serves 2
8 fresh celery stalks (keep leaves for garnish)
5 tbs fresh grated coconut
For dressing
3 tbs thick natural yoghurt (if normal yoghurt used, drain excess water in paper coffee filter)
1 garlic clove, crushed
pinch of salt
1/2 lemon, juice (grate some lemon zest to garnish)
For garnish fresh mint and celery leaves
Grate the celery stalks or cut with knife to as thin julienne style strips as you can. Mix with grated coconut.
Mix all dressing ingredients and pour the dressing over raw coconut and celery, garnish with fresh mint and celery leaves and pinch of grates lemon zest.
If you do not have fresh coconut, you may substitute it with dessicated coconut, just soak it in water for 1 hour and squeeze excess water out before using.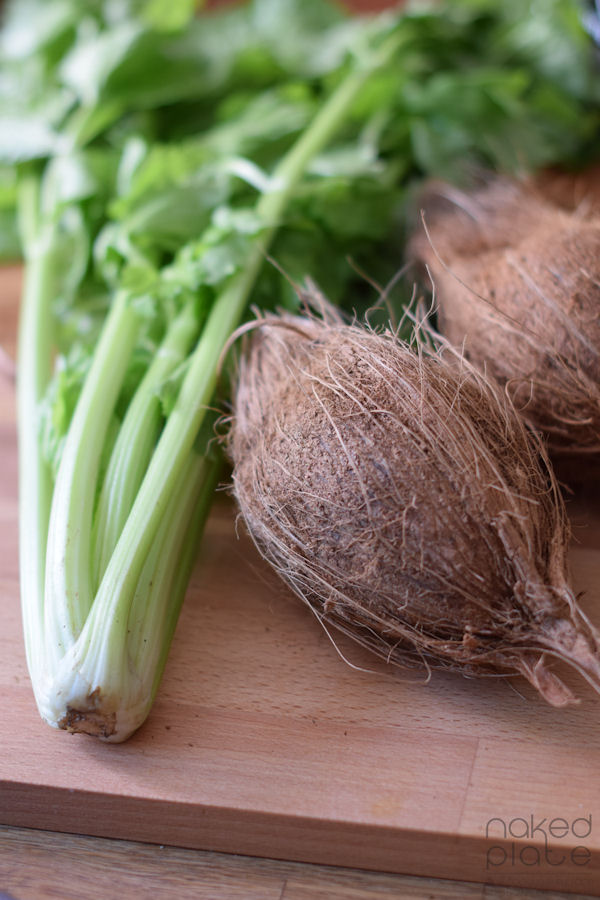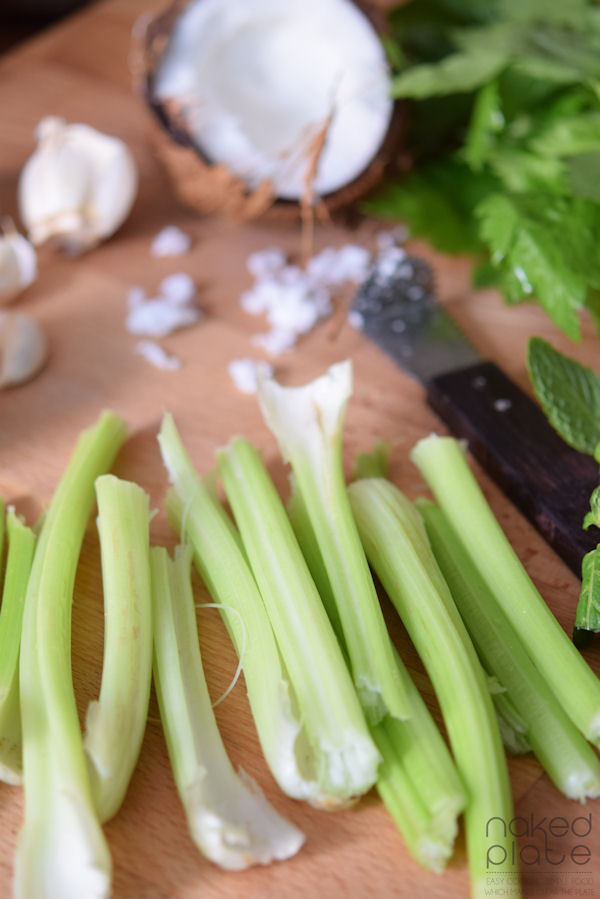 The "RAW" foodphotography challenge #1 – 2014 by Simone van den Berg. I met Simone at Meeta K. Wolff's Dubai Food Photo Workshop on last October 2013. Both Meeta and Simone are amazing photographers. Please check their blogs if you love absolutely stunning food photos and styling. What's For Lunch Honey? and Simones Kitchen. I have learned tiny mini bit from both of them and keep on learning more. Simone is hosting food photography challenge with theme "Raw" until February 20th, 2014. This post is my input and attempt to kick my butt to take more photos because that's the reason I have not been blogging for a while, I have set bar too high. I decided just start taking pictures and see where I'll end. Click LINK to read more about Food Photography Challenge.
Here's my "raw" themed photos for Simones challenge. I had some challenge indeed to open and break that coconut hence hammer in the picture.