There's nothing which beats fresh hot bread with salted butter melting on it. Baking a bread have never been my cup of tea, too much hand work required, but I got inspiration from blog of La Mere Culinaire. She wrote so nice and funny story about visit in farm here in UAE…yes we do have here also "real life", not everything is bling bling or sandy lands…..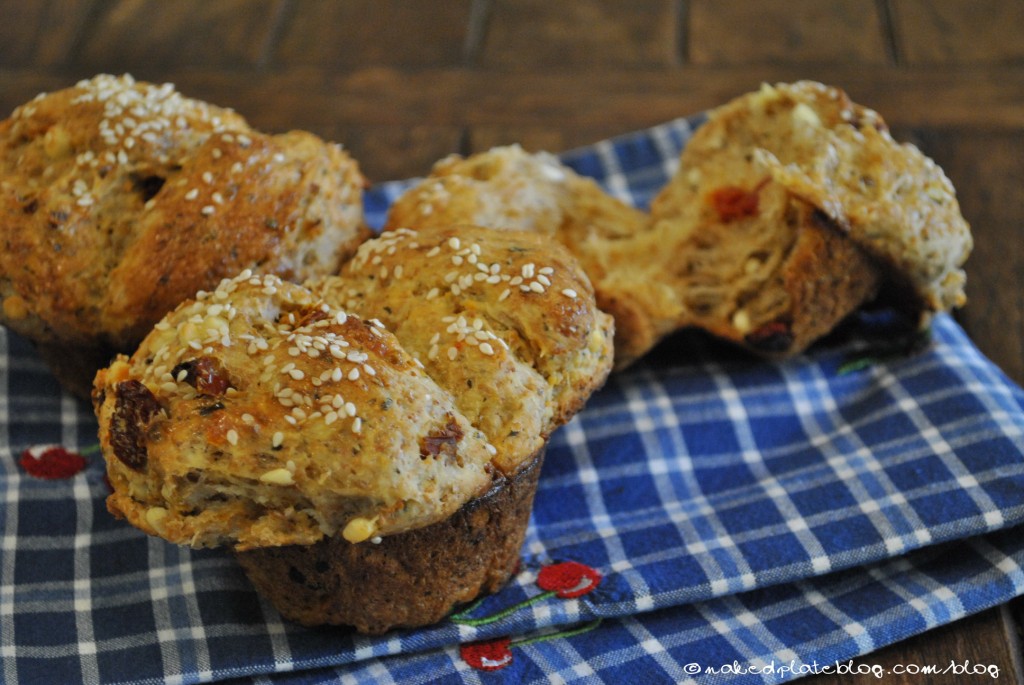 I changed ingredients to what I had in my kitchen and what I cannot live without, perfect marriage of flavors of basil and tomato and lovely, grainy cottage cheese.
Check the original recipe shared by La Mere Culinaire
Muffinbreads with Dried Tomato, Basil and Cottage Cheese
Ingredients
3 tablespoons warm water
2 ½ teaspoons dry yeast
3 tablespoons sugar
110 g unsalted butter
1 cup milk
2 cups bread flour (wholemeal flour)
1 ½ teaspoons salt
1 ½ cups allpurpose flour
½ – 1 cups sun dried tomato chopped in small pieces
1 tablespoon dried basil
1 tub of cottage cheese (ax 200 g)
1 egg, lightly beaten with 2 teaspoons water (for egg wash)
Toasted sesame seeds for sprinkling (mine were not toasted)
Dough:
Stir together warm water, yeast and sugar in a small bowl until yeast is dissolved,
let stand until yeast foams.
Melt 75 g butter in a small saucepan, add milk and heat to lukewarm.
Stir together yeast mixture, butter-milk mixture, 2 cups bread flour and salt.
Add 1 1/2 cups all-purpose flour (use your hands after dough gets thick), sundried tomatos, basil and cottage cheese. (I used brand name Jocca, which is available in Dubai supermarkets and is not that creamy)
Butter a large bowl. Knead dough on a lightly floured surface, until smooth and elastic,
about 10 minutes dough should be slightly sticky. Or use your kicthen machine with dough hook.
Form dough into a ball and put in buttered bowl. Let dough rise, bowl covered tightly with plastic wrap, in warm room temperature until doubled in size, about 1 hour.
Make rolls:
Butter 18 muffin/cupcake cups with butter or cooking spray.
Turn out dough onto a lightly floured surface and divide into thirds.
Cut off small pieces of dough and form into balls, remember they'll double in size when rosen
Put 3 balls into each buttered muffin cup.
Let rolls rise, loosely covered with a kitchen towel until almost doubled in size, around 40 minutes.
While rolls rise, put oven rack in middle position and preheat oven to 200C.
Brush rolls lightly with egg wash and sprinkle with toasted sesame seeds. Bake until golden, 15 to 20 minutes. (link to recipe from La Mere Culinaire)
I have got a new bread baker from Lakelands and tried how it makes bread, hence the flat shape. Hmmm…planning foccacia and ciabatta bakes already.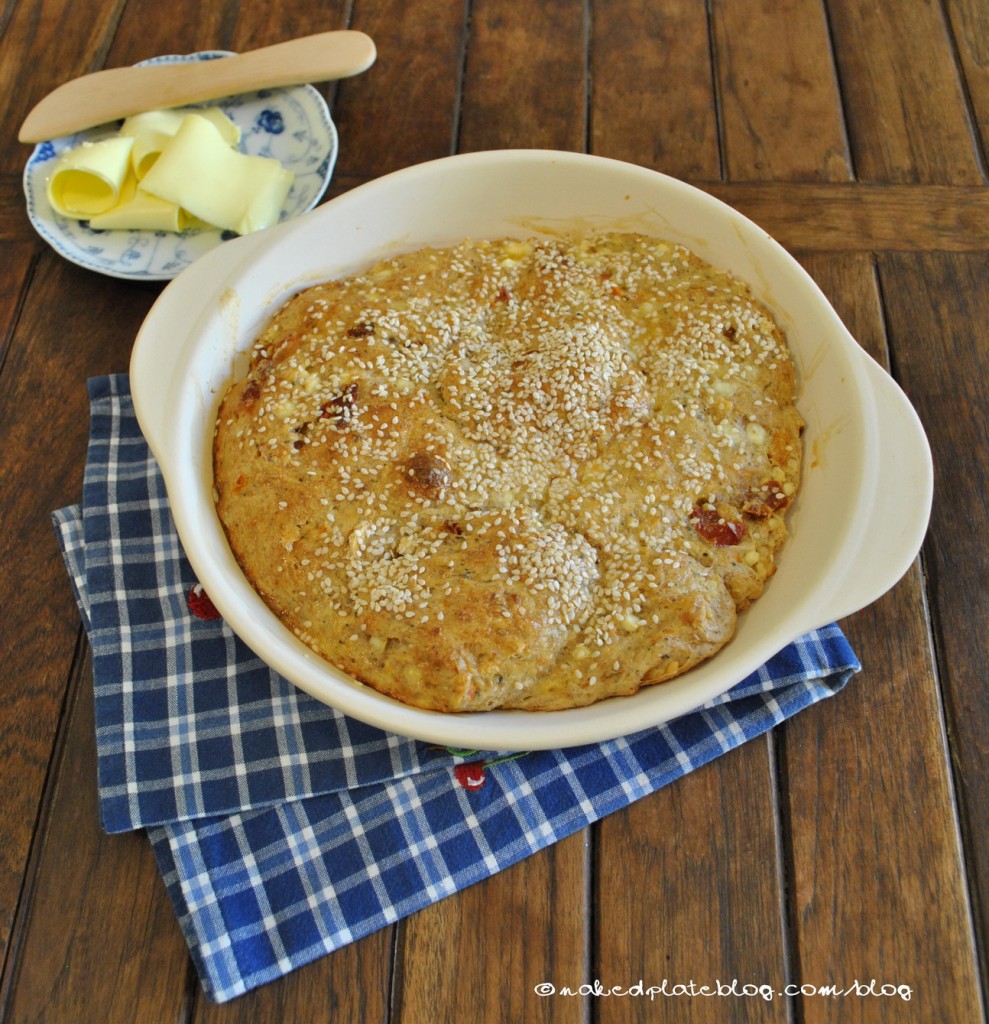 ***
Happy New Year!
***