Aaah, a class of cold milk and cookies to dip in it.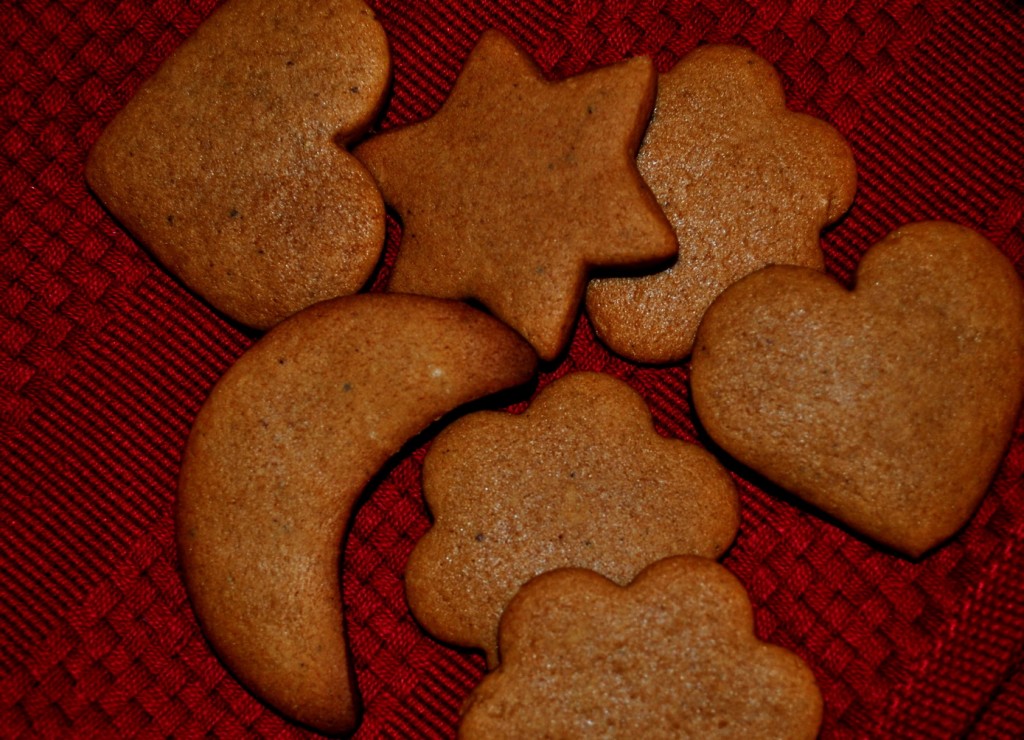 Its again the time of the year when families are getting ready for festive season. Every year my mother made first gingerbread cookies at the time of Finnish Independence Day on 6th of December. We kids ate the dough already, so finally maybe three quarter of batch was actually baked. Mama tried to protect the cookie jar as much as she could, but there was need to replenish it couple of time before Christmas time.
We had naked cookies, no fancy sugar coating, just pure gingerbread. I am making these cookies hardly ever nowadays and not least because there is plenty of supply in supermarkets, at least in Finland. Here in Dubai best ones are Anna's Pepparkakor in Ikea food section, packed in nice round tin box. They are crispy and thin and without decoration, just the way I like it.
I got inspiration to bake these cookies, because I wanted to make some festive desserts having some gingerbread crumbs on it. Did not want to drive to Ikea….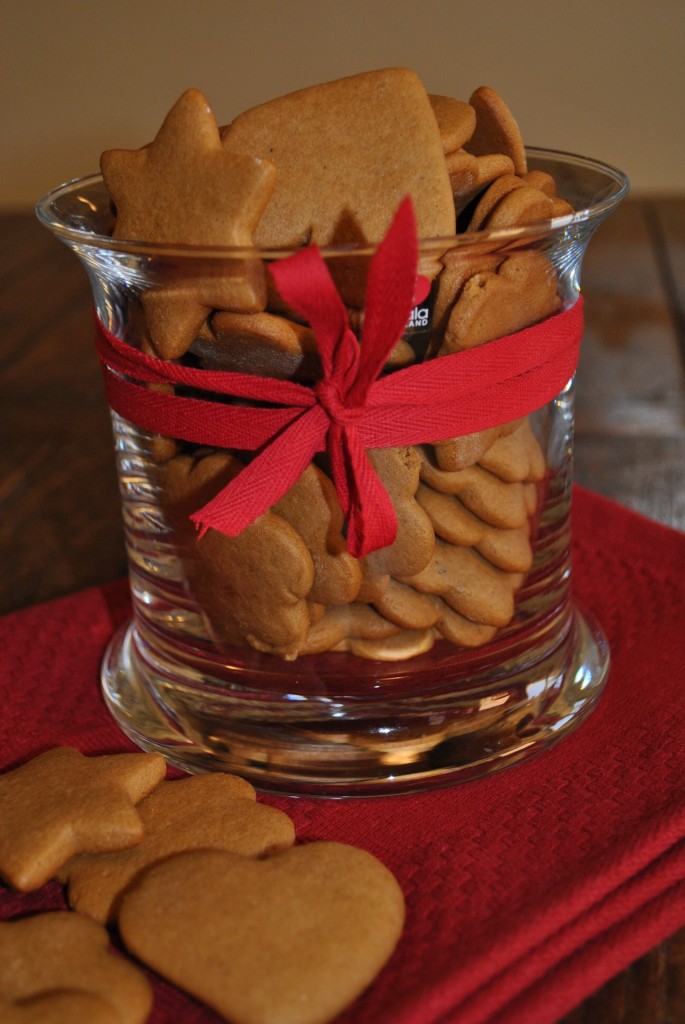 Gingerbread cookies – Finnish Piparkakku
Ingredients:
150 g soft brown sugar or normal sugar
250 g sugar molasses or sugar syrup
½ – 1 ts ginger powder
3 ts cinnamon powder
½ ts cloves powder
½ – 1 ts cardamon powder
150 g butter
1 egg
2 ts baking soda
500 – 600 g flour
Preparation:
1. Mix sugar syrup, brown soft sugar and spices in pan and heat until boiling.
2. Shift flour and soda very well together and put aside.
3. Put butter in mixing bowl and pour hot sugar mixture over. Mix until butter is melted.
4. Add one egg to sugar mixture, and after mixture is bit cooled, add flour and soda mixing well, do not knead the dough.
5. Let the dough rest in fridge over night. (Flavor of spices will enhance)
6. Roll the dough on floured table top and use any kind of cookie cutter you prefer.
7. Place cookies on baking tray and bake about 8 minutes in 200-225°C oven.
Happy Holidays!