Finns goes crazy at least once a year, and that's when we have the biggest carnival-style festival called Vappu held in the streets of Finland's towns and cities on 1st of May. A festival atmosphere spreads amongst the normally quiet and reserved Finns, who enthusiastically chat and raise their glasses together with persons they have never met before.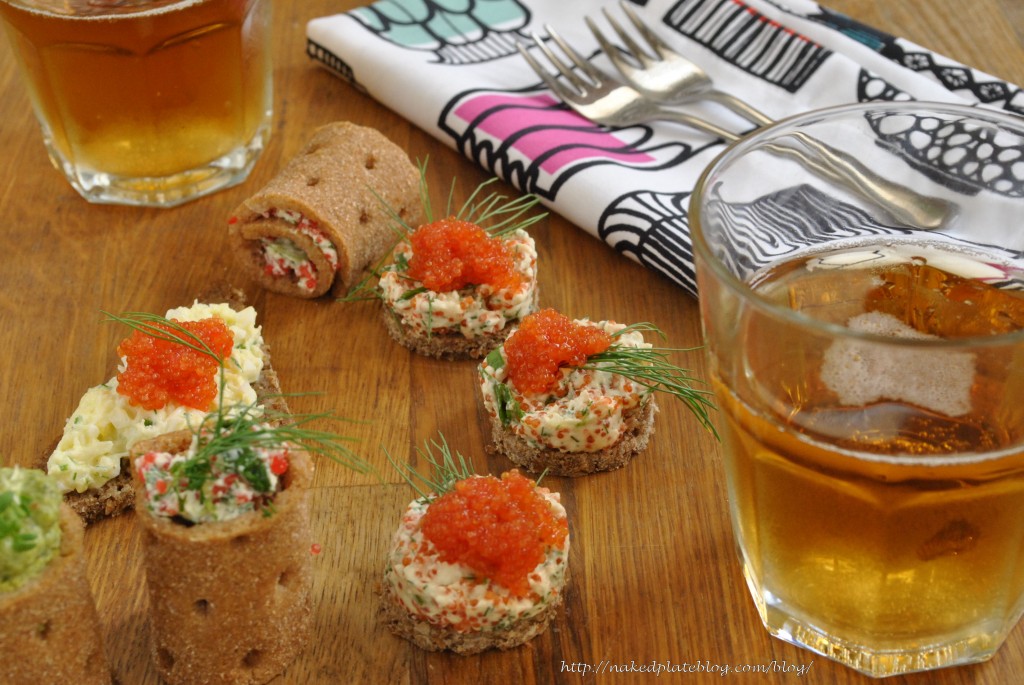 Traditionally, the May Day – Vappu is celebrated by a picnic in a park. My favorite spot was our beautiful Kaivopuisto Park by the sea in my hometown Helsinki. For most, the picnic is enjoyed with friends on a blanket with good food and sparkling wine. Some people, however, arrange extremely lavish picnics with pavilions, white tablecloths, silver candelabras, classical music and extravagant food.
As kids we stayed home and played with our carnival knick-knacks, serpentines, May day whisks and balloons, which we got from May Day markets and of course we made lots of noise with horns and tiny vuvuzelas. Our favorite food was potato salad and hotdogs followed by Finnish donuts and drink called sima made from lemons. Later on I advanced to more delicate dishes. One of them was rolled Finn Crisp a thin rye crisp breads with different fillings and small finger foods morsels with herring caviar or fish roe caviar.
It ain't real spring or summer without the most popular Finnish food, baked new potatoes with herring. When I crew up we knew only Abba herrings, it was really for us a synonym for this preserved fish delicatessen. I got inspired by Swedish Abba Seafood here in Dubai, when I attended Gulf Food 2012 fair on February. I visited Abba Seafood stand at the fair and got instant time travel back to my childhood summer and spring festivals where Abba marinated herring was a must have food.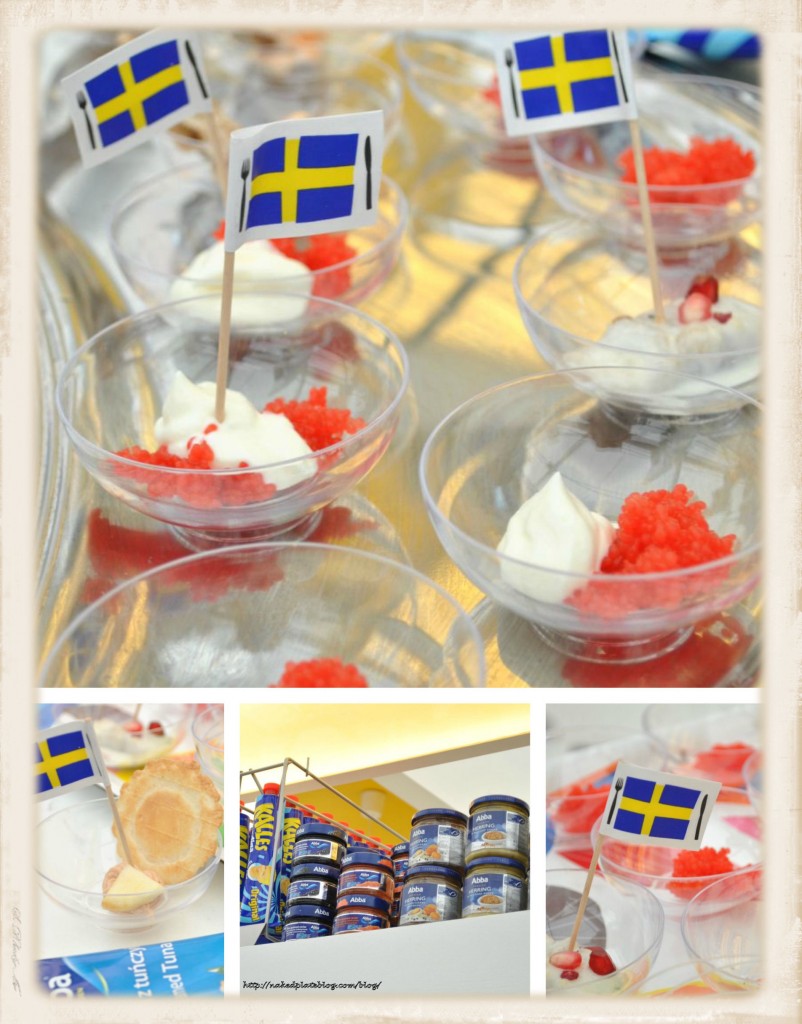 I want to share some typical Finnish appetizers made from seaweed caviar, lumpfish roe, crab meat, peas and marinated herring. I specially fell in love with seaweed caviar, it's with so nice texture and color and it's vegetarian too.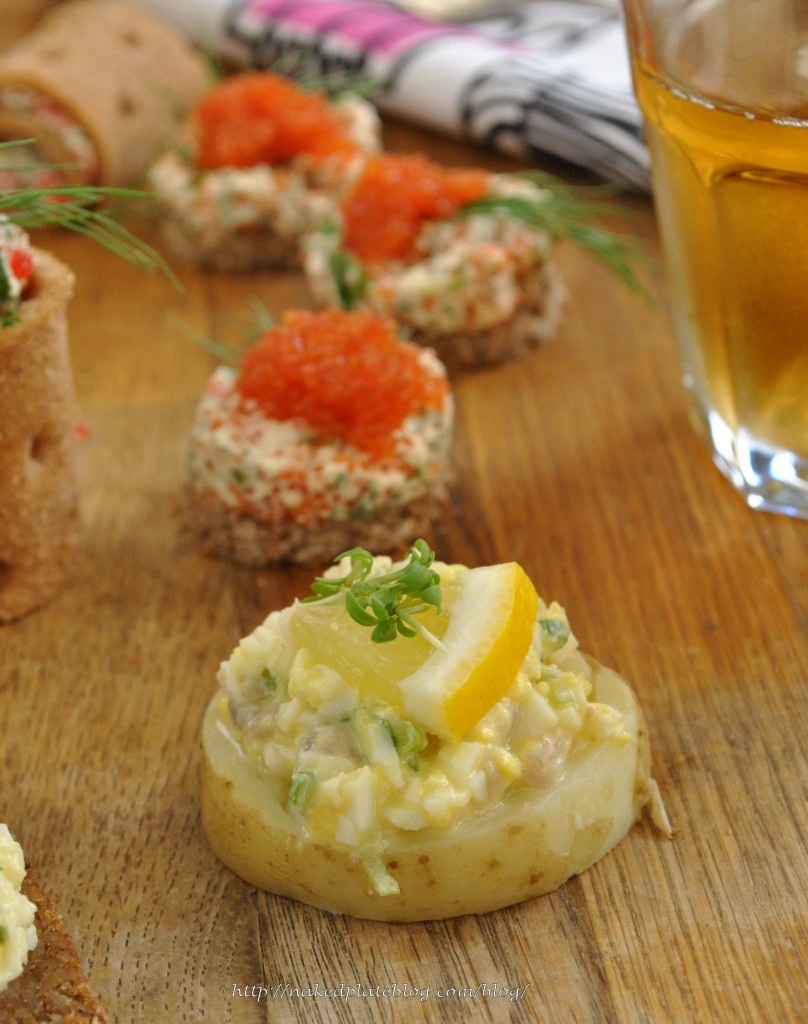 Filling ideas
Crab salad
Crab meat from can
1 tbs green onion finely chopped
1 tbs dill (fresh or dry for your tasting)
2 hardboiled egg chopped
½ tsp wasabi paste or 1 tsp Dijon mustard
2-3 tbs crème fraîche
Herring caviar
2-4 herring fillets, rinse with cold water and chop finely. (I used Abba herring in traditional marinade)
2 hardboiled eggs chopped
2 tbs fresh dill finely chopped
1 green onion or ½ red onion finely chopped
1 tsp dijon mustard
1-2 pickled beetroot (optional) cut in tiny cubes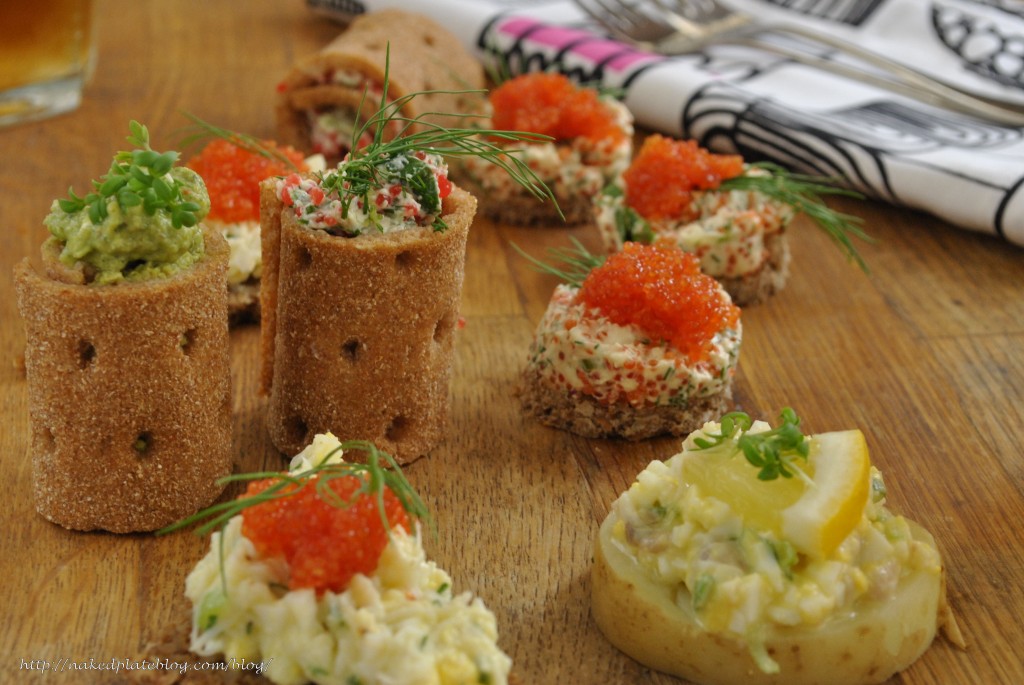 Vegetarian fillings for rolled Finn Crisps:
Green peas with mint and cucumber
20 small and narrow Finn Crisps
Juice of one lemon with water or one bottle of non-alcoholic beer
200 g peas fresh or frozen
3 tbsp yoghurt or crème fraîche (soy yoghurt if you are vegan)
1 pickled gherkin or any pickle for your liking chopped in very tiny cubes
3 tbs finely chopped fresh mint
Dried chili flakes (easy with these little ones)
1 small cucumber cut in sticks to roll in with pea mash.
Dip the finncrisps in lemon water or beer and lay them down. Mash peas, mint and the chili. Add chopped pickled gherkin and yoghurt and mix with pea paste. Cut the cucumber piece in 20 strips.
Finn crisps should be soft and rollable by now. If not, brush more lemon water or beer with pastry brush on them and wait another five minutes. Spread a thin layer of the filling on crisps not so crisp. Place a cucumber strip on one end and roll. Place the rolls close to each other on a plate so they won't open up. Let stand in fridge for couple of hours before serving, keeps well till next day as well.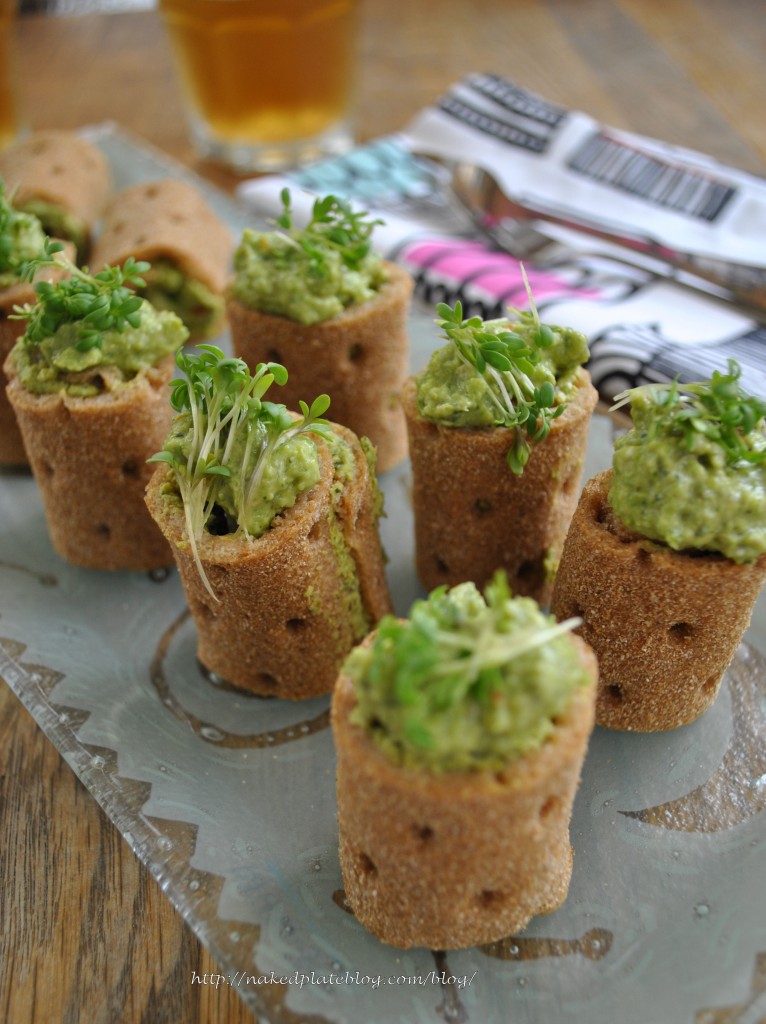 Seaweed caviar filling
Jar of Seaweed caviar (I used Abba brand from Carrefour, Ikea stocks seaweed caviar as well)
3 tbs whipped cream cheese or crème fraîche (or oat cream for vegans)
2 tbs green onion or chives finely chopped
2 tbs fresh dill finely chopped
Serve on slice of baked potato, cut rye bread with cookie cutter and serve on it or roll in to Finn Crisp as instructed above.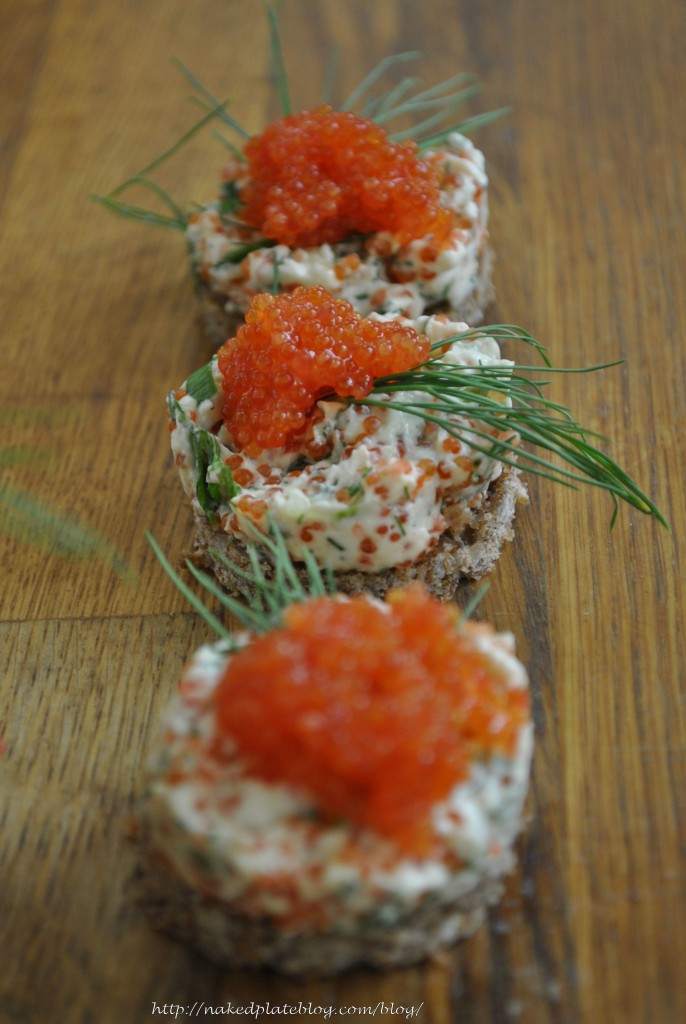 Wishing you Hyvää Vappua! Glada Vappen! as we say in Finland.

P.S Forgot to tell, people wear funny hats at Vappu. All the people no matter how old they are wear their 'Ylioppilaslakki', a white velvet cap with black rim. That's what we get when we graduate from high school, basically one wears it once it's gotten and then 1st of May every year, if at all.
(Links: Abba Seafood, Finn Crisp, Gulf Food)