Do you drink your soup or eat your soup? Traditional Finnish soups are very hearty and full of goodies, so I never knew that one would drink the soup instead of eat it. I am a fan of soups. They are easy to make and whet the appetite before the main course or could be taken as a main meal, that's the way I prefer to enjoy the soup with a good loaf of fresh bread and generous spread of butter on it.
I found an old Turkish cookbook from secondhand shop and discovered several simple recipes I'd love to try. The garlicky Tahini Soup from Black Sea got my immediate attention. It's simple and suits for coming Ramadan… minus garlic though.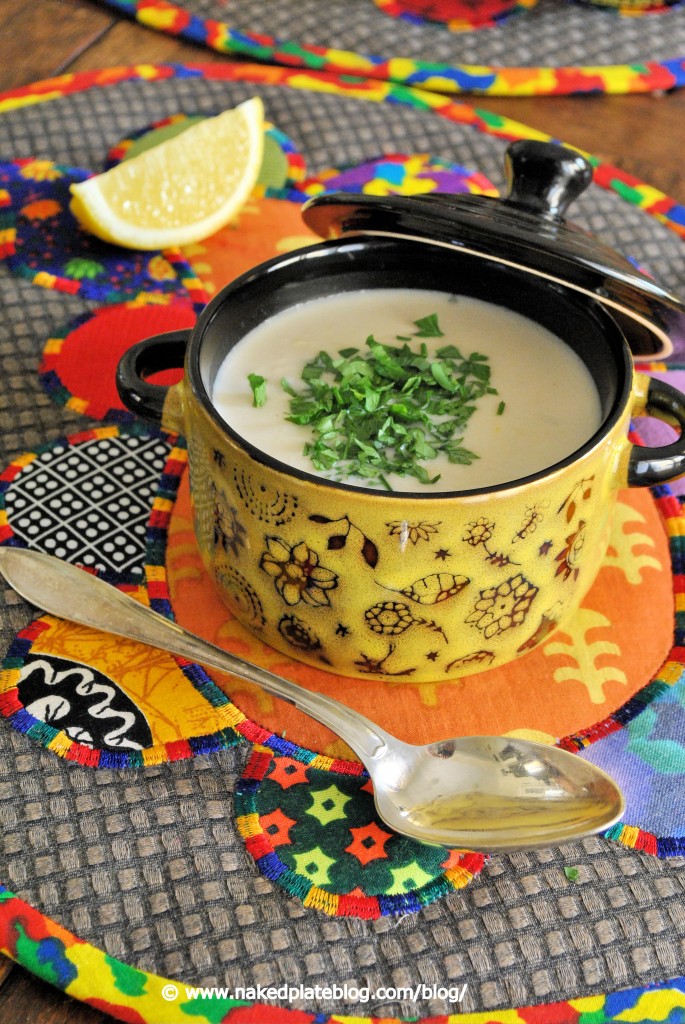 Recipe of Sesame Soup
Ingredients
1,2 liter of fresh fish stock (I used stock made from fish cubes)
60 g long-grain rice, soaked in salted water for half an hour
salt and ground black pepper
4 tbs of Tahini, sesame paste
1/2 lemon, grated zest
4 cloves of crushed garlic
finely chopped parsley to garnish the soup
Method
Boil the fish stock and season with salt and black pepper, add drained rice. Cook 20 minutes.
In mixing bowl beat tahini with lemon zest and garlic add a little water to blend to smooth paste.
Add gradually some of the hot stock to the tahini paste, stirring all the time until it's of pouring consistency. Then pour the tahini mixture into the soup, stir well and take off the heat, don't let it boil or it will curdle.
Sprinkle with the parsley and serve with wedges of lemon, and always if Turkish way, with dollop of thick Turkish yoghurt.
Afiyet Olsun! Bon Appetit!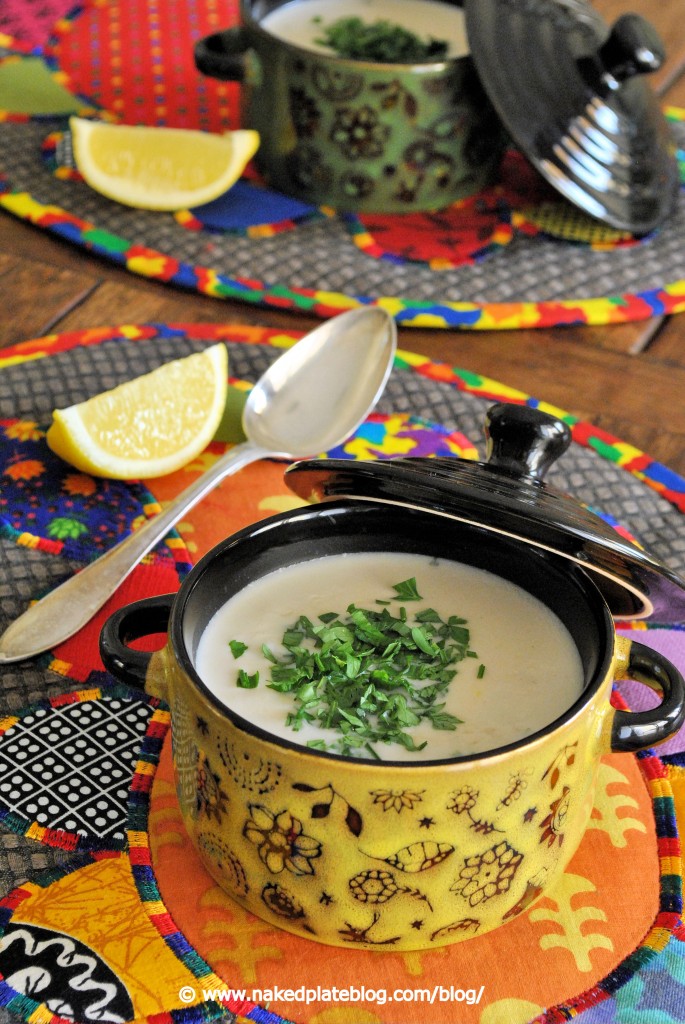 I want to promote my favorite Dubai based artesan Ragmatazz. Placemats in these photos are from them.
Check their pages from here Ragmatazz Lovely designs!