This is unique – Don't just eat chocolate, make it and personalize the wrapping of your own chocolate bar.  Most of us just enjoy the chocolate without giving a thought from which cocoa beans they are made of, or even more precise from which country and farm cocoa beans come from. I just got bite of being my own chocolatier at beautiful chocolate boutique at Dubai, Boutique Le Chocolat, the bespoke and artisanal chocolate concept store by Meraas.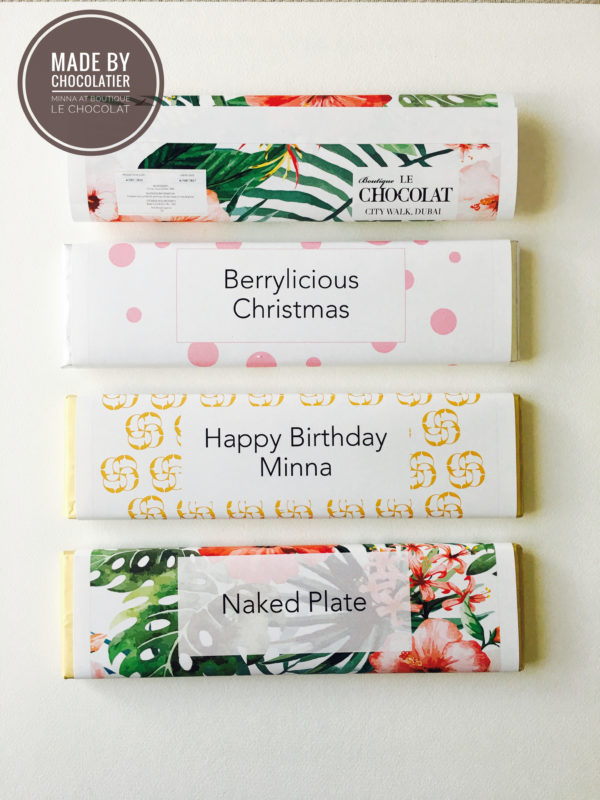 Do you know how to eat chocolate, how about care of it…errrr other than induldge and eat it quickly when chocolate craving hits. I will share you best tip here in my blog but to get full insights, please take some time and visit this chocolate heaven and do not forget Cocoa Kitchen at next door. Both located in trendy and stylish new City Walk mall at Jumeirah.
Every customer is taken care of by knowledgeable chocolate connosseurs at the boutique. They know everything about over 750 chocolates they have in shop. You get to taste and can also bring home your favorite chocolate. Initially I went there on my own but was bit shy to ask questions, then I got invited for visit at boutique followed by their most lovely chocolate themed choco making experience guided by Chocolatier chef Fatmah.
About Boutique Le Chocolat
Boutique Le Chocolat is the first and only multi-brand retail experience based on chocolate – a totally unique and original concept in scale and diversity. Inspired by the Paris Salon du Chocolat and reinvented and elevated to another level, the store celebrates chocolate in all its glory offering an exceptional platform for a truly unique ingredient. It is every chocolate lover's dream as they get to experience the best form of chocolate craftsmanship at the hands of the world's renowned chocolate artisans. Moreover, it is a journey that allows chocolate lovers to discover the most confidential chocolatiers in the world and enjoy the most innovative experiences around the cocoa bean and chocolate. Meraas has built relationships with chocolate luminaries such as Salon du Chocolat & Cacao Barry. Fueled by the interaction between chocolate, chocolatiers and chocolate lovers, Boutique Le Chocolat is a brand exclusively dedicated to the delights of chocolate and cocoa.
Bespoke experience of making chocolate
I do not want to spoil the experience, it's best you book your own chocolate making session at Boutique Le Chocolat. I made short video clip of some part of the preparation.
I chose two dark chocolates, which I first tasted, St Domingue 70% cocoa and Alto Del Sol Peruvian 65% cocoa, picked up topping salted caramel crisp and designed the wrapping for 4 bars which I am going to gift to someone special. This is great unique gift idea at any time of the year. In following images  Chocolate chef is tempering the chocolate. Scroll down to have quick tour in Boutique Le Chocolat.
How to care your precious chocolate
Storage
Chocolate is best kept in dry places without strong odours and with good ventilation. Temperature should be  18-20 C (65-68 F) Humidity should be below 50 % as it causes sugar bloom, which is a grey or white layer of sugar crystals on the surface of chocolate. Sugar bloom generally does not render the chocolate inedible, but the taste  definitely suffers.
If chocolate is stored too cold, water droplets condense on the surface when it is brought to room temperature and this can too cause  sugar bloom. This can be avoided by keeping the chocolate covered until it has reached room temperature.
If chocolate is stored in a too warm place, fat bloom occurs, which also appears as a grey layer on the surface of the chocolate and is related to structural changes in the cocoa butter. Chocolate which has suffered fat bloom is still also edible, but again, the taste and texture will not be nearly good.
Breaking and smelling chocolate
Before you actually taste the chocolate, in particular bars please note how it breaks when you snap it. Chocolate should not be too brittle (it might be too cold if it is) but also not too soft – a quiet snapping sound is perfect. Additionally smell the fresh broken piece, noting any unusual aromas. You can often already recognize good chocolate at this point.
Quick tour at Dubai's unique chocolate boutique
My favorite gift basket from Boutique Le Chocolat full of MarieBelle goodies.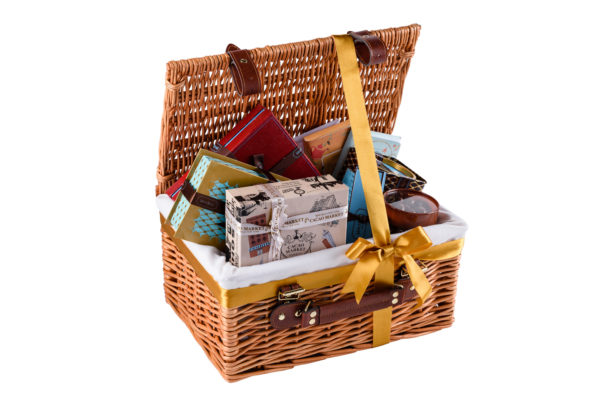 Follow me at Instagram @Minnahe