Let me introduce my first Filipino food love, Polvorón. I got to taste these powdery and buttery, tablet looking cookies, when my Pinoy sister May brought some from her homeland couple of years back.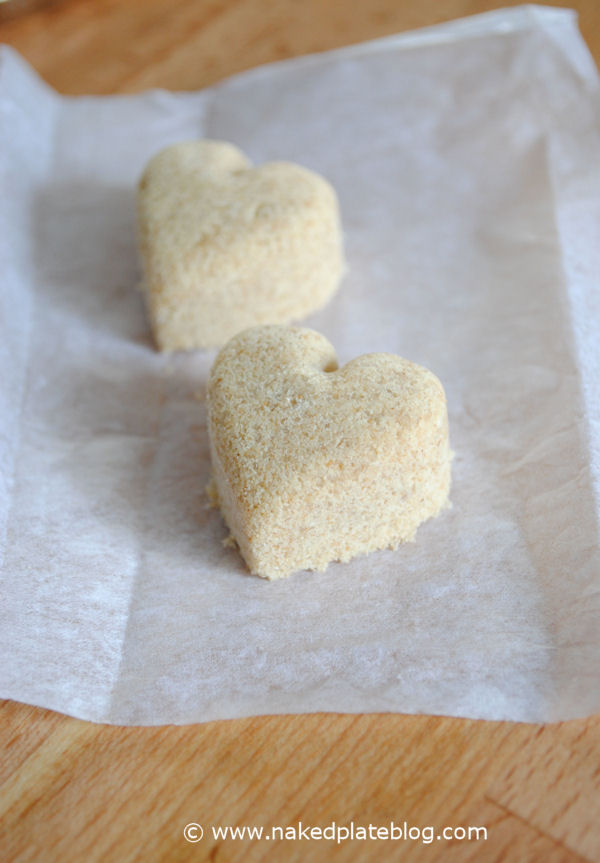 Although we have huge Pinoy community in Dubai and loads of Filipino food available, I had somehow managed to pass the traditional pinoy sweets Polvoróns. Shame on me. I took first bite and there we go, it was mouthful of milky, buttery flavour complemented with taste of roasted flour and rice flakes, pinipig.
I needed to know how those could be re-created at home kitchen and got the recipe. Less than five ingredients recipes are my all time favorites. Basic Polvoróns have exactly five ingredients, easily available in any supermarket. I am sure you would enjoy making these Spanish origin no-bake shortbread cookies better known as polboron in Cebuano and pulburón in Tagalog.
Polvorón shortbread cookie recipe
Ingredients:
1 cup all purpose flour
1 1/2 cup milk powder (full fat is preferred)
1/2 cup sugar, fine granulated
1 cup butter, smelted
(pinch of salt, max 1/4 ts, if unsalted butter is used)
1/4 cup pinipig, roasted rice flakes
(1 ts vanilla, optional)
Preparation:
1. Roast all purpose flour on dry frying pan without any fat or oil with mild heat. About 20-30 minutes. Take care not to burn flours it happens easily. Stir all times until light golden brown and move to big baking bowl.
2. If you use pinipig, there's no need to roast, just add pinipig, rice flakes, to baking bowl with roasted flour and give a swirl with blender. You would like to have rather fine ground mix. If you have normal flat rice flakes, roast them first about 15 minutes, same way as flours and add to bowl with roasted flour.
3. Add milk powder and sugar (and vanilla if you use it) to flour mixture. Mix very well, add smelted butter and pinch of salt in case you use unsalted butter. Mix until crumbly looking mixture.
4. Press tight the Polvorón shortbread mixture into small silicone molds. Ikeas ice cube trays are perfect, they are not too soft like baking silicone molds. If you have special Polvorón press to make single tablets, it might be useful. Ikeas ice cube plate worked well for me. Put filled trays in to the fridge to cool and to let Polvoróns harden for at least one hour. Move carefully from mold.
5. Wrap to cellophane or sandwich paper. Polvoróns keeps in fridge few weeks…well if you can keep your hands out of them. Enjoy!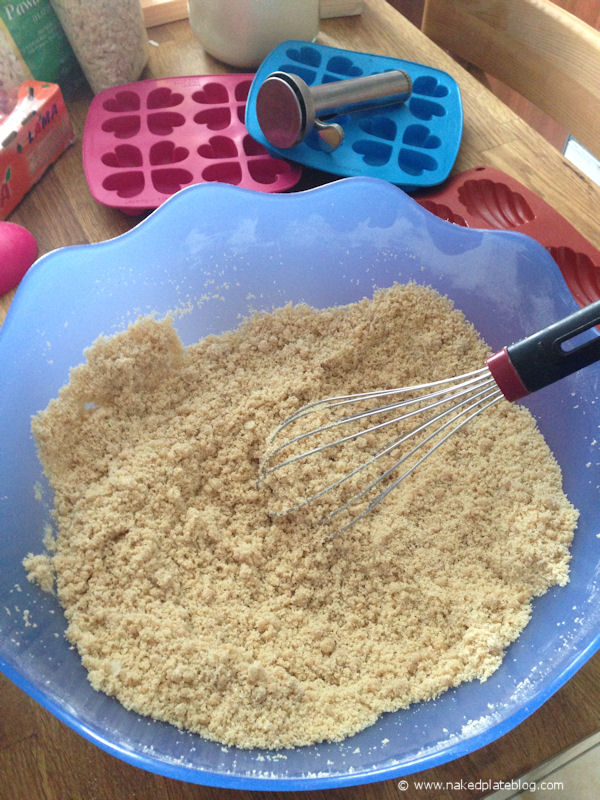 If Polvorón mixture is too dry to form a tight pressed tablet, add some more smelted butter.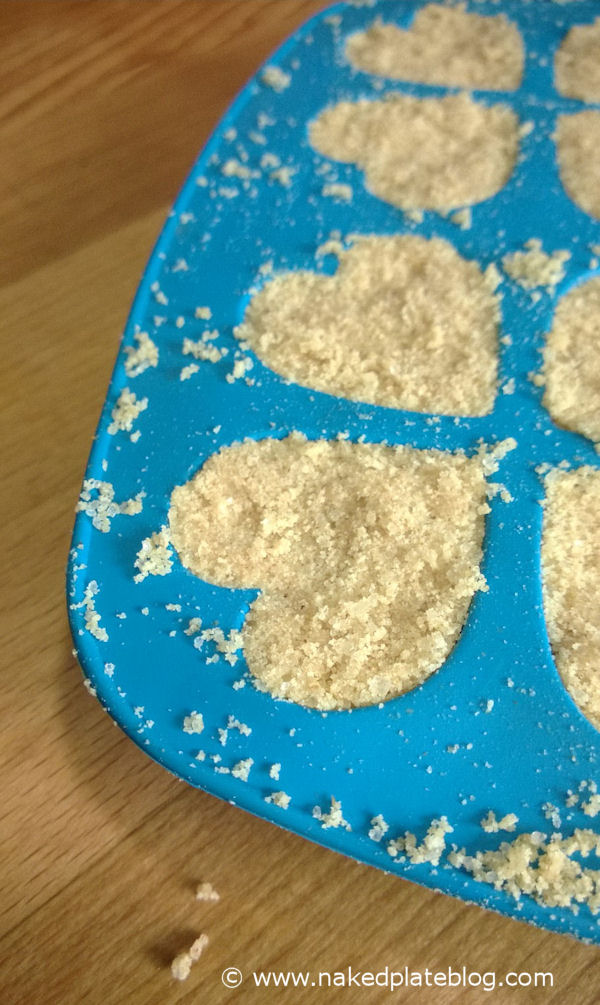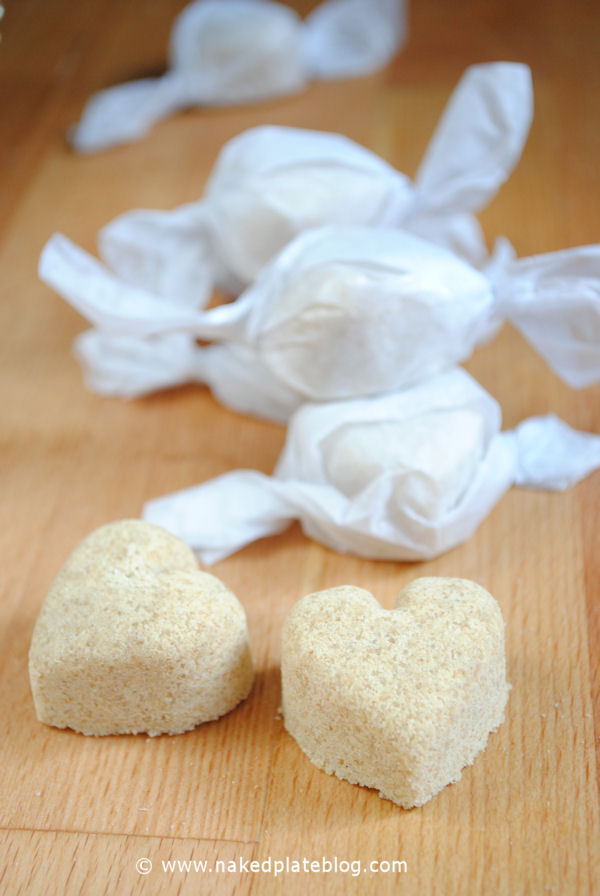 ***
Enjoy! Tamasahin!
***