Little bit kuku anyone? Kuku sounds funny to my Finnish ears. Kuku means Persian omelet in Farsi language. I like seaweed caviar and omelets, instant love to Persian kuku recipe from my side. Doesn't word Kuku sounds cute?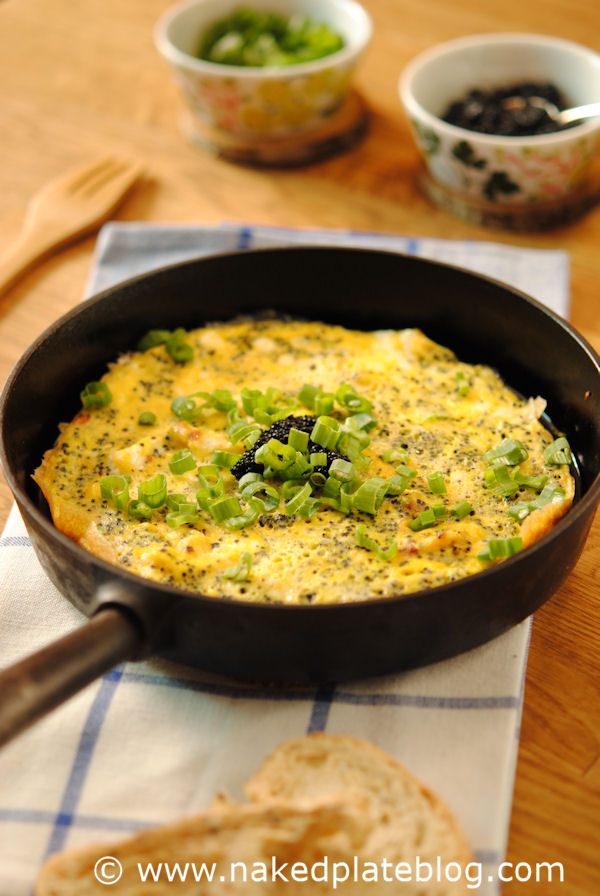 ***
I discovered Ariana Bundy and her newly launched book of food memoires, Pomegranates and Roses last year at Emirates Airline Festival of Literature. I fell in love to Persian cooking because of her book and her lovely personality. Dubai is packed with Persian cuisine offerings by Iranian restaurants in town, one tend to think Persian kitchen is all about kababs and rice. Nope, Ariana's book makes you surprise you and your family with real Persian cooking.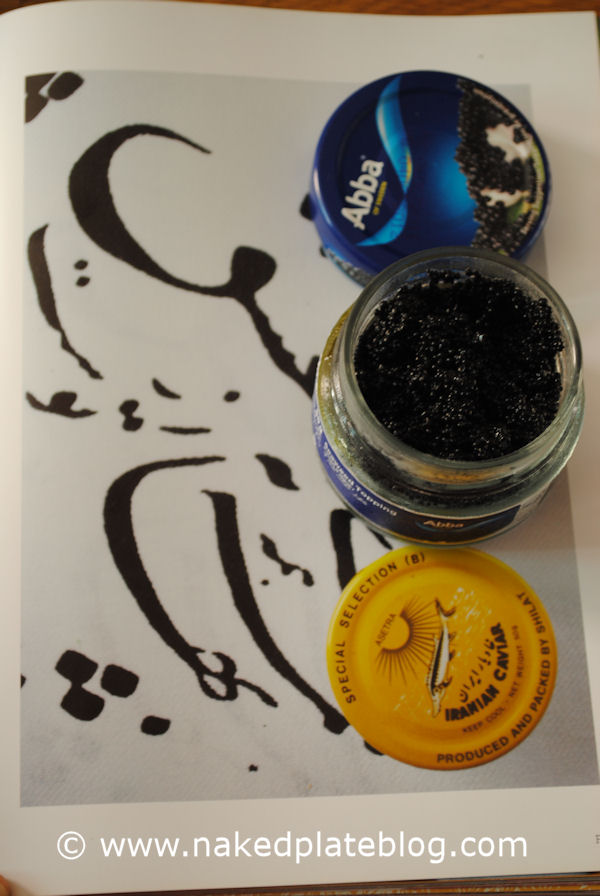 ***
I am not going to write a cookbook review here, I just want to share my love to Persian cooking. When I get any cookbook into my hands it has to have loads of pictures to get my attention and nice name does not harm either. Both criteria already fulfilled with Ariana's book. I was flipping through Ariana's Pomegranates and Roses Persian family recipes and bookmarked at once 5 recipes I can do anytime to enhance my own cooking and eating experience. My favorites are Booraniyeh Laboo – beetroot salad, Polo ba Taadig – rice with golden crust, Seer Torshi – pickled garlic, Kuku ashpal kutum – caviar omelet and Mast a Khiar – cold cucumber soup. Listen what are Arianas favorites. LINK to youtube video clip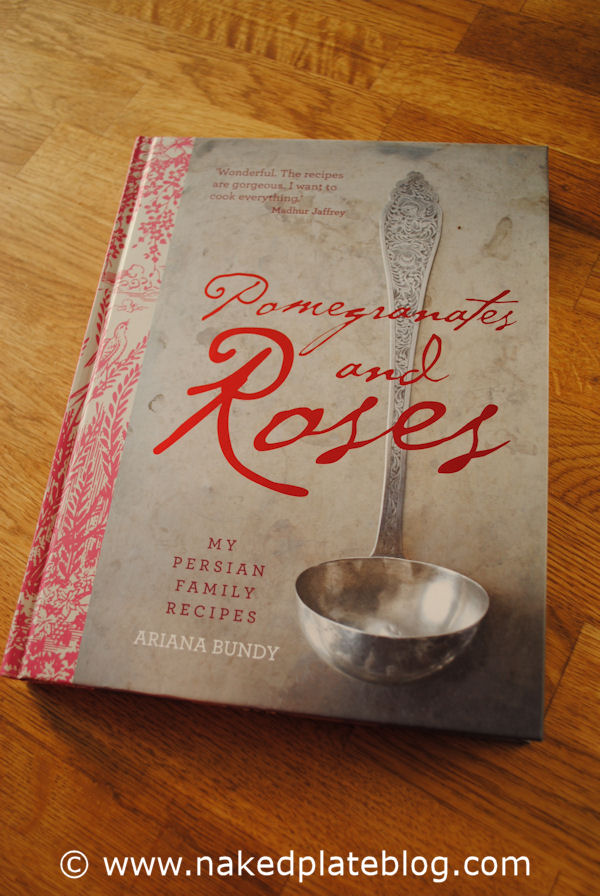 Look at Ariana's recipe Kuku Kutum Asphal, an omelet originally made from fish (kutum) roe. Isn't that so easy and so kuku. I am not into fish roe, but can't keep my hands off from seaweed caviar, so I tweaked the recipe slightly. Fish and seaweed roe is widely available in Dubai, my favorite brand is Abba Seafood, but I've seen some other brands on shelves in Dubai supermarkets.
Ariana's recipe Omeletteh Ashpal:
Ingredients:
3 spring onions or shallots or one small regular onion
1 tbsp oil
1/2 tbsp. butter
2 heaped tbsp of fish or seaweed roe for your liking
6 small organic eggs
1/2 tsp turmeric
salt and pepper to taste
1 tbsp. garlic chives, chives, spring onion or dill finely chopped
Method:
Saute the onion in a frying pan with oil and butter until translucent and very soft.
Beat the eggs in a bowl and add turmeric and roe. Pour into the pan over the onion and cover the pan
and let omelette cook about 3 minutes on a very low heat. Flip over or just let it cook another
3 minutes flat with lid on. Sprinkle with the chopped herbs and enjoy with fresh bread for any meal.
***
For full story you just have to buy the book, it's not just recipes it's about family stories and
food and how they were made authentic way.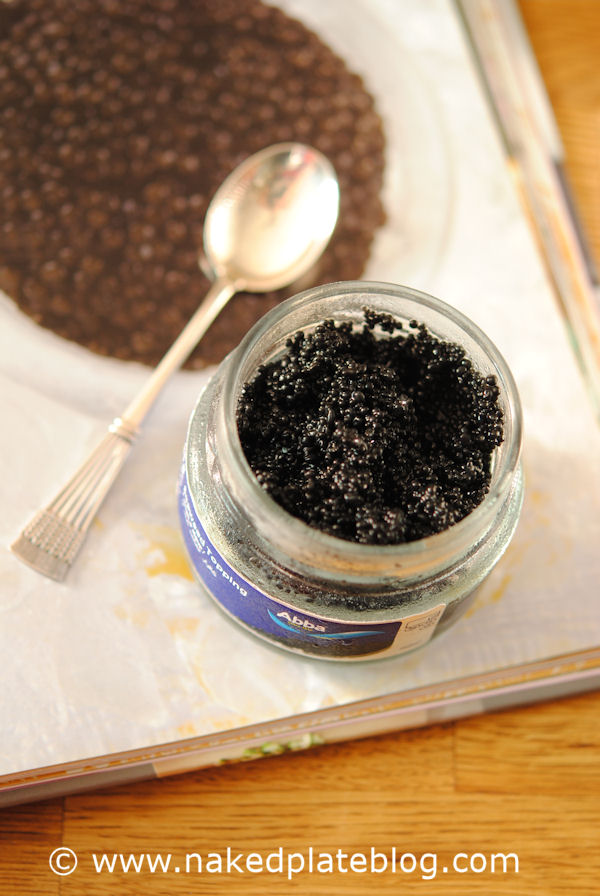 ***
I have to mention that The Frying Pan in the pictures is my grandma Kerttu's engagement gift over 70 years ago and it's still going strong in my kitchen, 3rd generation heirloom pan. More about frying pan and other recipes with it waits for publishing.
I miss you Kerttu-mummo.
***